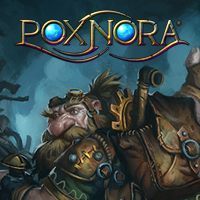 Pox Nora
Network strategy enriched with elements of a collector's card. The game takes place in turn-based system and consists mainly in competition with other players. An important part of the game is to collect units and use them to create armies.
Strategy | fantasy | play for free | card games | MMO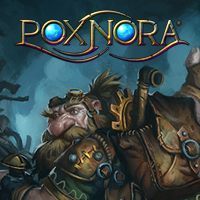 Game mode: single / multiplayer
Multiplayer mode: Internet
PoxNora on PC, PSV and PS4 is a tactical turn-based war game set in a fantasy world. One of the main elements of the game is collecting the right units, from which we then create our own strength. All this is based on a free model enriched with voluntary micropayments, enabling the purchase of additional sets of cards.
Story
PoxNor's action takes place in a world of sword and magic, which is a place of clashes for fantastic creatures controlled by players. One of the pillars of the game is fictional campaigns for a single player - a set of free tasks is complemented by a rich library of paid quests.
Mechanics
Gameplay in PoxNora focuses on the clashes of fantastic creatures, played in turn-based system in a 2D environment. We have at our disposal a number of spells, relics and a wide range of equipment. Our units, artifacts and objects have the form of cards, which after activation on the map transform into figures ready to take part in the battle. Before each game we create our own deck, not knowing at the same time what choices our rivals will make. This means that we have to prepare a set of cards that is flexible enough to give us the ability to cope with any opponent.
At the beginning of the match, all players' cards are reversed, making them invisible to rivals. In each round we can expose a certain number of them. At the same time, our freedom is limited by the fact that issuing each card costs a certain amount of raw material called Nora. Only after paying the required amount we are allowed to introduce the exposed card into the game. Called up on the map, units can move, attack and use special powers. All these activities take up a certain number of action points awarded at the beginning of the turn. The aim of the game is to destroy the opponent's sanctuary.
Authors PoxNora enriched their work with RPG elements. As the game progresses, our units gain experience points, for which we buy improvements in their statistics. At the same time, the more we develop a character, the more Nora will cost her exhibition.
Game modes
You can play PoxNora on PC, PSV and PS4 either alone or online with other players. In the game there is a place both for campaigns for loners (some are completely free, others you have to pay for), as well as for the competition-based multiplayer mode. In both cases the rules of the game remain the same.
Technical issues
PoxNora on PC, PSV and PS4 takes place in a two-dimensional environment. The action is presented in isometric projection, and the graphic design is colorful and aesthetic. The level of detail is sufficient to distinguish between units on the battlefield.
Please let us know if you have any comments or suggestions regarding this description.
Age Rating
age requirements: 12+