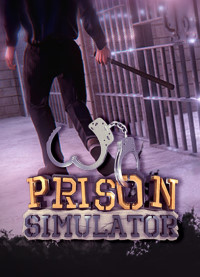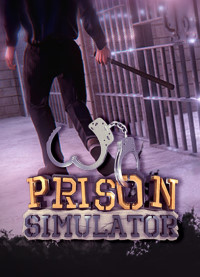 Prison Simulator
Prison Simulator is a simulation game in which we play as a prison officer a month before the desired promotion. The hero must perform increasingly complex tasks in prison, balancing administrative tasks and prisoners' satisfaction.
Simulation | FPP | prison | Polish | indie games
Prison Simulator
Release Date
Prison Simulator is the second PC game by the Polish studio Baked Games. The team initially dealt with mobile applications, but gradually began to offer more and more complex productions.
Plot
In Prison Simulator we wear the uniform of a prison guard, who has only 30 days service days left in a Nebraska prison before he is promoted to a cozy desk job. That last month, however, seems to be extremely long, and the administration is pushing our character to perform more and more demanding tasks, while at the same time requiring them to be performed to the T under the threat of a last-minute layoff. Unfortunately, the pay is painfully inadequate, and the prisoners are people as well and have their right to receive a secret "package from their mother" from time to time or to have you amicably turn a blind eye to some minor acts against rules and regulations. The employment perspective and the level of dangers of rounds depend directly on our arrangements with the boss and the detainees.
Mechanics
The game can be counted among unusual simulators. Every day of the month, the prison guard is assigned increasingly difficult tasks, which he have to perform - from the usual rounds, through searching for forbidden items, receiving new prisoners, maintaining order, suppressing riots, supervising visits to carrying out death penalties. Meeting them is required for further progress, as the dissatisfaction of superiors may result in us losing our job and a game over.
At the same time, our hero definitely isn't a saint and should maintain good relations with the inmates. Long-term "residents" will gladly pay us for supplying them some small objects, cigarettes or other "unofficial" favors (we can dig for some "dirt" and use it to blackmail the inmates). However, if we keep our sheep on a too short leash, it could end in a disaster for us. The basic mechanic is to balance the satisfaction levels of both parties.
The creators propose two gameplay modes - story mode, in which we perform assigned tasks for a month, and free mode, where we are not limited by duties or time limit.
Last updated on 30 May 2023
Game mode: single player
Age restrictions Prison Simulator: 16+
Prison Simulator System requirements
Minimum:
Intel Core i3
6 GB RAM
graphic card 2 GB GeForce GTX 960 / Radeon R9 380 or better
6 GB HDD
Windows 7 64-bit
Recommended:
Intel Core i5
8 GB RAM
graphic card 4 GB GeForce GTX 960 / Radeon R9 380 or better
6 GB HDD
Windows 10 64-bit