Upcoming PS Vita Video Games
Video Games Encyclopedia by Gamepressure.com
A list of Upcoming video games for PSV sorted by sorted by popularity among gamers.
PlayStation Vita is the second portable console from Sony (a successor to PlayStation Portable), counted as the 8th generation gaming platform. It was released on February 22nd, 2012 in North America and Europe at the same time. Despite the technological advancement of games released for PS Vita (possibly thanks to 4-core ARM CPU) and many multimedia features, it didn't manage to repeat the success of PSP.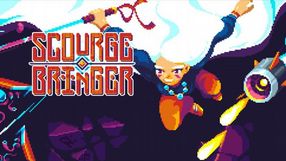 ScourgeBringer (PSV)
Action 22 April 2021
ScourgeBringer is a classic two-dimensional platformer with rougelike elements, characterized by a fast action and randomly generated levels. Players take on the role of a warrior who traverse the dangerous underground of a planet ravaged by a mysterious disaster.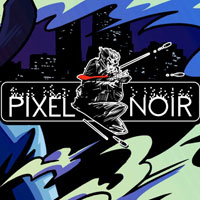 Pixel Noir (PSV)
RPG 2021
An independent retro RPG, which combines elements of a detective game and a horror. The main protagonist of Pixel Noir is trying to solve a mystery of the tragic events from a decade ago when his partner died, leading to him quitting work as a police officer, as he unjustly was sentenced to jail. After being released, he begins to work as a private detective and tries to solve minor cases, until finally, he finds a lead that might help him get the answers that have been taunting him for years.

Aztez (PSV)
Strategy September 2021
A stylish game developed by Team Colorblind, an independent studio based in Phoenix, Arizona. The game combines elements of two seemingly incompatible video game genres – turn-based strategy and brawler. The story is set 20 years before the Spanish Conquistadors came to America, and the player is tasked with expanding the Aztec empire, collecting taxes, and handling various randomly generated events.

Soul Saga (PSV)
RPG September 2021
A game developed by American studio Disastercake. The title was inspired by classic jRPG games released on the first generation of PlayStation consoles. Soul Saga takes place in a fantasy realm called Oterra which was devastated by a powerful cataclysm and then gradually conquered by hostile monsters known as Inkheart. Thirty years earlier the forces of evil were stopped by the grand alchemist who created a magic barrier impenetrable for the monsters.

Drifter (PSV)
Arcade TBA
A simplified space simulation game created by the independent studio Celsius Games. The action of this production takes place in a distant future, where humanity has developed enough to colonize other planetary systems. The player assumes the role of a spaceship captain, and decides what path will the protagonist take. We can deal in trade and mining or even choose the career of a bounty hunter, an interplanetary convoy guard, or a pirate.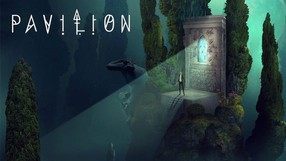 Pavilion (PSV)
Adventure TBA
An isometric adventure game that is a debut title of an independent studio VisionTrick Media. Pavilion is described as a fourth-person perspective game. This means that the player doesn't have any direct control over the hero. Instead, the player assumes the role of the being that looks after the protagonist, influencing his movements through manipulation of environment and his senses. The story of Pavilion takes place in an oneiric world, which often surprises with its rules.

Exogenesis: Perils of Rebirth (PSV)
Adventure June 2021
An adventure game enriched by elements characteristic of visual novels. Exogenesis: Perils of Rebirth takes place in post-apocalyptic Japan. The player assumes the role of a member of a treasure hunter group, who searches for an ancient artifact that can resurrect his dead sister. To find the treasure, the protagonist has to gather a team of similar adventurers, and embark on the dangerous journey. The developers were mainly inspired by games such as Zero Escape or the Ace Attorney series.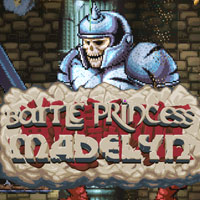 Battle Princess Madelyn (PSV)
Arcade 2022
A two-dimensional platform game developed by the independent studio Causal Bit Games (the creators of 2014 Insanity's Blade). During the game the player controls princess Madelyn who was forced to fight evil in order to save the kingdom and her family. The gameplay of Battle Princess Madelyn relates to classic titles like Ghosts 'n Goblins and Ghouls 'n Ghosts.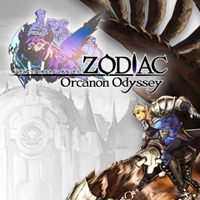 Zodiac: Orcanon Odyssey (PSV)
RPG TBA
A tactical jRPG with a turn-based combat system. It was developed by the French studio Kobojo in cooperation with Kazushige Nojima and Hitoshi Sakamoto who previously worked on several installments of the Final Fantasy series. The story of Zodiac: Orcanon Odyssey takes place in a fantasy world divided into four regions inhabited by various races. The player becomes a young warrior named Cael who leads a patrol that neutralizes threats from potential enemies.