MMOPS Vita Video Games
Video Games Encyclopedia by Gamepressure.com
PlayStation Vita is the second portable console from Sony (a successor to PlayStation Portable), counted as the 8th generation gaming platform. It was released on February 22nd, 2012 in North America and Europe at the same time. Despite the technological advancement of games released for PS Vita (possibly thanks to 4-core ARM CPU) and many multimedia features, it didnít manage to repeat the success of PSP.

Phantasy Star Online 2 (PSV)
RPG 28 February 2013
Continuation of the popular Japanese MMORPG set in the realities of science fiction. As members of the Galactic Investigative Group Arks, we travel around the cosmos and explore unknown planets. There are three races to choose from (human, newman and cast) and the same number of classes (Hunter, Ranger and Force). The fight is definitely more arcade than in the previous editions of the cycle.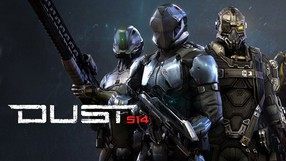 DUST 514 (PSV)
Action canceled
DUST 514 is a MMO production by CCP studio, the creators of the popular EVE Online, combining the dynamics of FPP shootouts and the need to use sophisticated tactics known from real time strategies.

Monster Hunter: Frontier G (PSV)
RPG 20 November 2014
Improved and extended version of the MMO based on the Monster Hunter series, focusing on co-operative fun. The title offers an arcade combat model, hundreds of dangerous monsters, 11 character classes and thousands of weapons, equipment and items useful in skirmishes.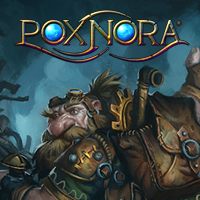 Pox Nora (PSV)
Strategy 31 October 2017
Network strategy enriched with elements of a collector's card. The game takes place in turn-based system and consists mainly in competition with other players. An important part of the game is to collect units and use them to create armies. The whole is based on a free model with micropayments, which allows you to buy additional sets of cards.

Deathmatch Village (PSV)
Action 07 August 2013
Deathmatch Village is a strategic and arcade MOBA game, whose action takes place in the countryside. Its heroes are average farmers fighting with the tools available to them and with the help of farm animals.

Destiny of Spirits (PSV)
Strategy 25 March 2014
An original mix of strategy game, social game and RPG, which works in a free-to-play model. Players control a team of friendly creatures/spirits and fight dangerous monsters. We can exchange companions with people from all over the world.