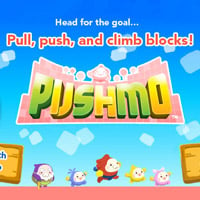 Pullblox
3DS
Pushmo
An ingenious puzzle game, in which the player's task is to get to the top of an initially flat structure, whose individual segments can be "ejected", thus creating platforms on which to climb. The production uses the 3D effect in a very useful way in Nintendo's portable console.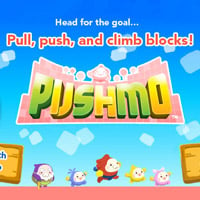 game language: English
game release date for 3DS:
05October2011
Pullblox is an ingenious puzzle game that appears in the United States under the name Pushmo. The production was created by Intelligent Systems studio, which has created Advance Wars series and Fire Emblem. The title is distributed via digital distribution and is dedicated exclusively to the Nintendo 3DS portable console. The authors have used the possibilities of generating a 3D effect by this hardware platform and individual puzzles are intuitively solved using this function.
The player takes on the role of Mallo - a comforting, round hero whose task is to save children trapped in flat structures in a small area. Each such structure is a stack of interconnected blocks of different colours, which must be "pulled out" in their own direction in order to create stairs and various types of platforms. Our task is to get to the very top, and the situation is complicated by the fact that each block can only be pulled three times in its own direction. The idea of having fun in theory may seem simple, but with time the level of difficulty increases and more and more obstacles appear.
The creators have prepared over 250 stages sufficient for many hours of the game. On each of them we have to save one trapped child. If you can't find a solution for a long time, the system automatically allows you to jump to the next level, and at any time you can go back to the previous ones. If we make a bigger mistake, it is worth to reset the position of the whole structure to its original state, or to move back a little time. This is a very useful feature especially in the more advanced part of the game.
The graphic design is relatively simple and certainly does not use all the possibilities of 3DS. However, the production of Intelligent Systems studio presents itself very nicely, and the vivid colors and sweetened character designs make the title should be liked also by the youngest, who are not afraid to use gray cells. In addition, the 3D effect makes the "ejected" constructions look very suggestive. If you complete all the levels prepared by the developer, at any time you can create your own creation in a special editor, and then share your work with others.
Please let us know if you have any comments or suggestions regarding this description.
Similar games:
PEGI Rating