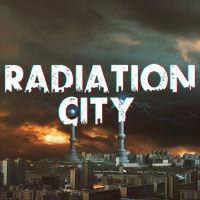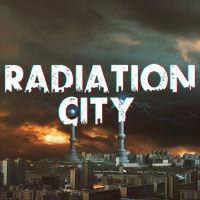 Radiation City
Radiation City for mobile devices is a post-apocalyptic first-person action game, which allows the players to explore the vast open world comprising Pripyat and the area surrounding the town (including the territory of the nuclear plant in Chernobyl).
Action | FPP | Post Apocalypse | sandbox | FPS | RPG elements | survival
Radiation City for AND and iOS is a mobile, open-world FPS with multiple survival elements. The game belongs to the premium category, thus it does not feature any microtransactions. Radiation City was developed by Atypical Games – the creators of games such as Sky Gamblers: Storm Raiders, Battle Supremacy, Infinite Tanks, and Radiation Island.
Plot
The game features a post-apocalyptic setting. The action is set in and about Pripyat, four decades after the Chernobyl disaster. Players go there in search for a missing relative, finding whom is not at all an easy task, as the radiation has led to the mutation of local fauna and produced dangerous anomalies.
Mechanics
The AND and iOS release of Radiation City is an open world FPS game that allows players to visit multiple famous locations such as Polissya hotel, community center, Prometheus Cinema, and the ruined blocks of flats. When exploring the in-game world, players can encounter both wild animals and mutants. There are also different anomalies – places where the laws of physics are dangerously warped.
Players observe the action from the First Person Perspective. During the game, one has to complete consecutive missions, gather resources, craft different items, and manage his or her equipment. Players are also bound to spend a lot of their time on gunfights, even though the ammunition is always scarce. In the game, there are also several types of vehicles that require repairs before using them.
Technical aspects
A strong asset of Radiation City for AND and iOS lies in its quality. The game offers rich with details 3D visuals. Additionally, the developers have thoroughly recreated the famous locations of Pripyat and the surrounding area.
Last updated on 21 June 2019
Game mode: single player
Age restrictions Radiation City: 16+