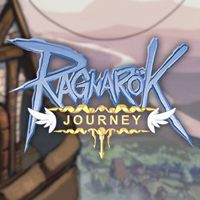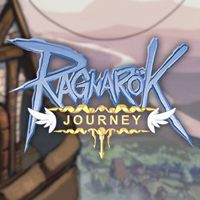 Ragnarok Journey
Ragnarok Journey is a browser MMORPG developed by Gravity Interactive, being heavily inspired by Ragnarok Online. The game takes us to a fantasy world inspired by Norse mythology. We learn the story by doing quests and talking to various NPCs.
Ragnarok Journey is an MMORPG developed by Gravity Interactive. The game draws on the achievements of Ragnarok Online, and, in addition to the countless elements characteristic for this series, contains a few novelties.
Story
Just like other Ragnarok titles, in Ragnarok Journey we find ourselves in a fantasy world inspired by Nordic mythology. We get to know the game's storyline not only through conversations with NPCs but also when completing tasks commissioned by them.
Mechanics
We start playing Ragnarok Journey by creating characters, then exploring the vast world, completing mission, collecting more and more powerful equipment and developing the hero. In the course of the adventure, we gain experience points and advance to next levels - it is here where one of the new solutions comes to the fore, which is the automation of the process of improving individual statistics. Although the players can still decide for themselves which features to develop first, the game can do so by following the most optimal path depending on the chosen class. Potential automation also includes other aspects of fun, and even the whole process of fighting and completing quests.
As we progress, we gain new special skills that provides us with advantage on the battlefield. Combat is an inseparable element of fun - we have to face various opponents, against whom we can use both melee and distance weapons, as well as magic. Interestingly, we were able to familiarize ourselves with most of the adversaries in the first Ragnarok Online.
Despite the fact that we can play the game solo without any difficulty, the title spreads its wings when playing with a high-level character with other people. The players can create guilds or join existing ones, and communication is facilitated by a built-in chat. In addition, there is a place for daily challenges with prizes, special events, and finally a shop for so-called VIPs, where you can shop for real cash.
Technical aspects
Two-dimensional visuals of Ragnarok Journey do not surprise with quality of execution - the game looks better than the first installment of the Ragnarok Online series, but far from the level presented in the second installment. You may like the atmospheric soundtrack composed for the purposes of the original, released in 2002.
Game mode: massive online multiplayer Multiplayer mode: Internet
Age restrictions Ragnarok Journey: Good for all ages.
Ragnarok Journey System requirements
Minimum:
Intel Pentium III 1.0 GHz
1 GB RAM
graphic card Intel HD or better
250 MB HDD
Windows XP