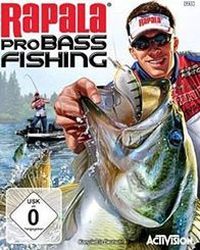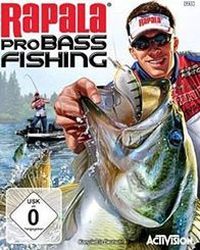 Rapala Pro Bass Fishing
Rapala Pro Bass Fishing is an action game produced by the Romanian studio Fun Labs for fishing enthusiasts.
Rapala Pro Bass Fishing, released on X360, PSP, PS3, WiiU, Wii and PS2, is a joint venture of Activision, Fun Labs studio and Rapala, an American manufacturer of fishing gear. The creators of the game have made it a priority to combine dynamic action, the realism of fishing and attractive visual setting.
Mechanics
Developers tried to present sports angling as best as possible. The gameplay consists of several basic stages - searching for a fishery, choosing the equipment based on behavioral characteristics of the fish species (there are over 500 angling accessories available from Rapala's offer), casting the rod, baiting and fighting the fish. During the game, you have to demonstrate not only dexterity in operating the controller, but also a lot of knowledge.
Game modes
Rapala Pro Bass Fishing offers several game modes. The most extensive is the season mode, which includes 20 fishing tournaments played on 7 reservoirs. For casual gameplay, there is a free fishing option. It is also possible to play with a live opponent on a split-screen.
Technical aspects
Rapala Pro Bass Fishing is distinguished by a high level of graphic design. The creators tried to make the visual presentation look like a TV broadcast. During the competition, various types of information and analysis are displayed on an ongoing basis, as well as the comments of Barry Brueland, the host of the popular InFisherman TV show. The game has an interesting way of presenting angling. Stages of encouraging and fighting fish are observed by the player from a camera located under the surface of the water.
Note: it is possible to play Rapala Pro Bass Fishing by using a gamepad or using a special, electronic rod - Rapala Rod&Reel which can be purchased in a bundle with the game.
Last updated on 13 August 2012
Game mode: single / multiplayer Multiplayer mode: Player counter: 1-2
Age restrictions Rapala Pro Bass Fishing: Good for all ages.
Rapala Pro Bass Fishing System requirements
Uses:
Rapala Rod&Reel
additionally (PS3): PlayStation Move