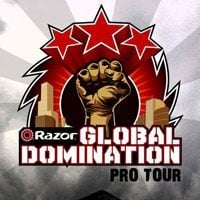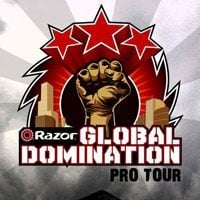 Razor Global Domination Pro Tour
A free-style scooter sports game developed by Renegade Kid in cooperation with Razor, a North American scooter manufacturer. The player takes part in a set of events known as the international championships for kick-scooter skaters.
Razor Global Domination Pro Tour for PS4, WiiU and XONE is a sports game exploring the world of freestyle scooter skating. The game was developed by Renegade Kid (known from numerous Nintendo NDS and 3DS titles, including Dementium or ATV Wild Ride 3D) following an agreement between Scarab Entertainment and Razor, a popular scooter manufacturer based in United States.
Mechanics
The game offers the ability to join a set of events for free-style scooter fans that take place on skate parks, streets, and sand-filled courses. The authors introduced a number of different tricks, which are graded in a manner similar to the Tony Hawk Pro Skater series. The passtime between the competitions can be used to upgrade our scooter by improving its airtime or overall speed, while the rider himself can be customized by choosing different clothes or equipping them with different accessories. As can be inferred from the title, the game is promoted by Razor – a popular scooter manufacturer. As a result, we are given numerous merchandise with real-life counterparts that can be found on the producer sites.
Expectations: / 10 based on 4 votes.
Age restrictions Razor Global Domination Pro Tour: Good for all ages.