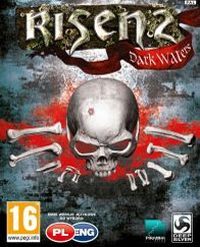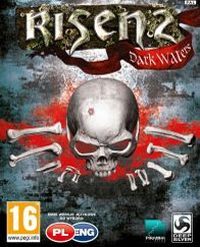 Risen 2: Dark Waters
A continuation to a 2009 action RPG. Risen 2: Dark Waters is the work of Piranha Bytes, a German studio that gained substantial popularity through their Gothic series. The game is set 10 years after the events of the first installment.
RPG | TPP | fantasy | Pirates | action RPG
Risen 2: Dark Waters for PC, PS3 and X360 is the second attempt to shake the RPG genre by Piranha Bytes after the German studio lost the rights to Gothic series. The game continues the themes from the first Risen and expands the ideas present in the previous installment.
Story
The story starts off ten years after the events from the first game. The nameless hero is not being spoiled be the fate, and he starts to drink more and more often. One day an old friend from the previous game finds him – Patty, a daughter of a legendary pirate Steelbeard. She came across a trail of an artifact which may serve as a weapon against ever bolder titans, and she needs a help to locate it. As it turns out, soon a perfect opportunity for that arises, when the Inquisition gives the nameless hero a task of infiltrating a pirate faction living on Puerto Sacarico island. The local colony cultivates sugar cane, and in the recent months the supplies were significantly lower than before. This simple investigation ignites an adventure in which you try to save the world from the domination of the Titans.
Gameplay
Just like the first game, Risen 2: Dark Waters for PC, PS3 and X360 is a purebred RPG. Therefore, the gameplay consists of exploring vast islands, conducting conversations, doing missions, killing monsters, and collecting treasures. Along with the progress in the campaign your hero gains experience and develops his skills. As compared with the previous game, the combat system was significantly improved. When fighting you can use both normal strikes and powerful special attacks, as well as counter attacks and combinations of all these. You may even fight hand-to-hand. For example, you may deflect the enemy blade, then punch him in the face with your fist. The combat is additionally spiced up by use of firearms and pirate-style cheap shots, e.g. using a parrot to distract enemies.
Also the virtual world is now more dynamic, and more responsive to your actions. Running around with your weapons drawn is no longer tolerated, but at the same time you can use that to intimidate NPCs. Moreover, you must not hang around other people's houses, and high officials will not let you in, if you are wearing only underpants. You get your own ship in the game, but you cannot steer it on your own. Despite that, recruiting your own crew is a significant part of the game. On the board of your ship you can find a command center and NPCs, whom you can take with you for a mission.
Technology
Risen 2: Dark Waters for PC, PS3 and X360 boasts beautiful artwork, which was significantly improved as compared with the first game. The world looks fantastic. Textures are sharp, vegetation dense, and room interiors full of small, eye-pleasing details, such as scrolls, mugs, or abacuses laying on tables. Also the level of details of character models was noticeably raised, and their animations improved.
Last updated on 21 November 2014
Game mode: single player
Media type: 1 DVD
User score: 8,1 / 10 based on 4594 votes.
Pre-release expectations: 8.8 / 10 based on 2962 votes.
PEGI rating Risen 2: Dark Waters
Risen 2: Dark Waters System requirements
Recommended:
Core 2 Duo 2.1 GHz
2 GB RAM (3 GB RAM - Vista/7)
graphic card 512 MB (GeForce 8800 or better)
5
5 GB HDD
Windows XP/Vista/7