Risen Video Game Series
Video Games Encyclopedia by Gamepressure.com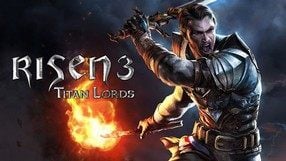 Risen 3: Titan Lords
RPG 12 August 2014
An action-RPG and the third part of the Risen trilogy, created by German developer Piranha Bytes. In Risen 3: Titan Lords the creators dropped the pirate themes in favor of a Medieval-inspired dark fantasy setting. You take on a role of a hero whose soul has been devoured by the Shadow Lord. Depending on the choices you make throughout the game, the hero may once again become human or follow the demonic path. Like the previous Risen games, this one too employs third person perspective and features well-proven melee combat mechanics enriched with a blocking system. From technical side, Risen 3: Titan Lords runs on a modified version of the engine previously used in Risen 2: Dark Waters.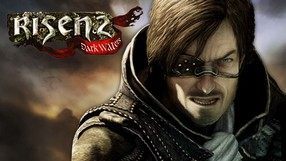 Risen 2: Dark Waters
RPG 24 April 2012
A continuation to a 2009 action RPG. Risen 2: Dark Waters is the work of Piranha Bytes, a German studio that gained substantial popularity through their Gothic series. The game is set 10 years after the events of the first installment. The Nameless Hero is approached by Patty, the daughter of Steelbeard; the girl ask for help in her pursuit of a powerful artifact. Meanwhile, the Inquisition tasks the hero with infiltrating a pirate gang on the island of Puerto Sacarico. As befits a typical action-RPG production, the fun in Risen 2: Dark Waters consists mainly of exploration, questing, and dispatching enemies. Compared with the preceding title, significant changes were introduced in the combat mechanics, and a more attractive audiovisuals were provided.
Risen
RPG 01 October 2009
An action role-playing game from the fathers of the Gothic series – Piranha Bytes from Germany. The plot of Risen takes the players to Faranga, an island full of valuable artifacts as well as dangerous creatures. The player assumes the role of a nameless hero, whose ship sinks near the island's shore. The character gets involved in a complicated intrigue of three competing fractions: the Inquisition, the bandits, and the Mages. The gameplay consists of exploration, completing quests for NPCs, and fighting enemies. Experience and money gained during the game allow your character to develop his skills and acquire new weapons and equipment. Risen's attractive visuals are powered by the Ageia PhysX engine.