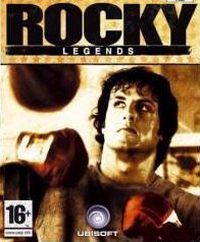 Rocky: Legends
Rocky: Legends is another attempt, after the game "Rocky" released in 2002, to transfer the atmosphere of the cult five-part series of boxing films (1976-1990), which deals with the life of a fist by the name of Rocky Balboa (the legendary creation of Sylvester Stallone).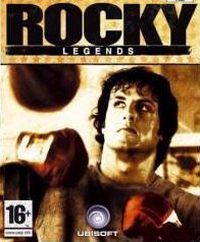 Game mode: single / multiplayer
Multiplayer mode: common screen, players: 1 - 2
Rewrite the Rocky Saga, Punch by Punch
Turn back the clock and come out swinging in this bone-crunching prequel to the Rocky movie saga!
Key Features
* Rewrite Rocky history: Play as Rocky Balboa, Apollo Creed, Clubber Lang, or Ivan Drago before the events of the Rocky films, and re-create their hard-fought quests to become boxing legends.
* No pain: Train like a mad dog and build up your skills in eight punishing training modes unique to each boxer – or train against a friend in Versus mode.
* Enter the proving grounds: Throw down at 25 venues through Philly, New York, Vegas, Moscow, and other memorable locales from the Rocky saga.
After the previous Rocky video game released in 2002, Rocky: Legends is the second attempt to create a digital iteration of the cult film series about a heavyweight boxing champion Rocky Balboa (starred by Sylvester Stallone) that would catch its specific atmosphere. Although the title focuses on the events prior to the film series, fans will have the chance to meet all well-known fighters, including Rocky himself, Apollo Creed, Clubber Lang, and Ivan Drago – each of them possessing unique looks, fighting style and stats. All four of them are playable; you can pick whichever one suits you best and play through his professional boxing career, in the course of which they will face almost 40 different opponents. Of course, every boxer you defeat becomes a playable character in training mode and competitive multiplayer. Furthermore, several hidden fighters are waiting to be unlocked by the best players.
The developers prepared about 25 arenas recreated based on the locations that appeared in the movies. Therefore, you get to experience the neon-bathed Las Vegas, big-city life of New York, travel to distant Moscow and other places. Gameplay mechanics are closer to an action game than a simulation. You can make use of various spectacular strikes, devastating special attacks and deadly combos. The dynamics of the fights is further underlined by music, which adjusts accordingly to how the fight goes. Of course, before you become a ring champion, you have to train your skills in one of several mini-games, which help you e.g. sharpen your reflexes. The developers took care to implement detailed 3D visuals, intuitive controls and a challenging AI of the opponents.
Similar games:
PEGI Rating