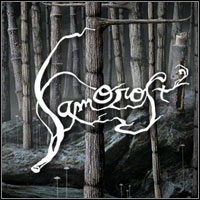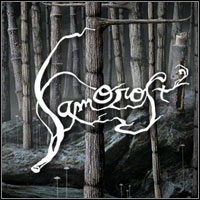 Samorost 2
PC
An original adventure game developed by studio Amanita Design. Samorost 2 is the sequel to one of the most interesting browser games of 2003. The player assumes the role of a likeable alien whose asteroid is visited by a pair of other aliens.
Samorost 2

Release Date PC

08December2005
developer: Amanita Design publisher: Amanita Design Official website

game language: English
Samorost 2 for PC is an adventure game developed by Czech studio Amanita Design. In difference to its free predecessor available through browsers, the sequel is a commercial game that offers more hours of playtime and much higher quality.
Plot
The players once more assume the role of a sympathetic alien known from the previous entry in the series. Once upon a time, when the protagonist was sleeping in his house, a pair of aliens arrived at his asteroid and started stealing the fruits from the orchard. Player's guard dog quickly run at the thieves and tried to scare them away. Sadly, the intruders captured him in a bag and flied away. The player is tasked with reclaiming the pet and returning home.
Mechanics
The game is a minimalistic adventure game with a point-and-click interface. However, one will not find any dialogue trees or expanded story here. It isn't even possible to pick up items or directly control the movement of the character. Instead of that, there is a series of screens filled with interactive objects. The player is tasked with manipulating the objects so that the alien is able to get to the next location. Despite its simplicity, Samorost impresses since the very beginning of the game with an unorthodox world and very interesting puzzles.
Technical aspects
The graphics of the game are responsible for its charm. The visuals were created by combining drawn elements with photographs modified in a special way. During the adventure player is accompanied by catchy music composed by Tomáš Dvořák.
Game mode: single player
User score: 7,7 / 10 based on 263 votes.
Age restrictions Samorost 2: Good for all ages.