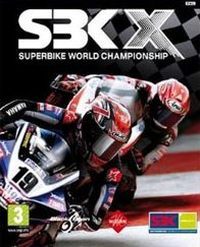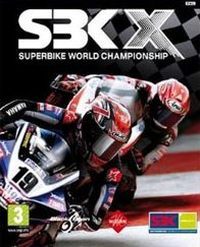 SBK X: Superbike World Championship
SBK X: Superbike World Championship is a simulation of motorcycle racing created by Milestone studio. The game has an official World Superbike Championships license, and thus uses the names of authentic competitors and teams competing in the 2010 season.
During a race session the track doesn't stay as clean and immaculate as it is when the event organizers set it up before the weekend. Bikes keep running, braking, and consuming tires all the time. Moreover, if the weekend started under heavy rain, it may be that later on the sun will shine, and the track will dry up gradually.
As both days and race sessions go by, the tarmac changes its face, response and behavior depending on two initial conditions:
- Dry race: at the beginning of the weekend, if you look at the track you see a plain grey asphalt strip. Then the competition starts and during the race, the bikes deliver their power and stick to the ground thanks to their wheels. Because these wheels have to handle power slides and huge G-Forces, they get worn and some parts may detach. Detached and worn-out parts remain on the ground, and they make a darker strip appear close to the braking points, continuing along the corners (because G-Forces are higher in these zones) and drawing a perfect racing line around the rumble strips.
- Wet race: in case of a wet track, at first you should be brave enough to push to the edge whilst riding in a completely wet and stain-filled track. Some laps later, the bikes will start to dry-up the tarmac creating a dry and brighter ideal line all along the track.
These are thus the two different core concepts of the "Evolving Track" feature. With the "Evo Track" we wanted to add all these situations to the game, adding a new simulative layer, and a strategic phase before the race.
Now, let me tell you what the main "areas" affected by this improvement are:
- Graphics: thanks to the "Evolving Track", the tracks appear more lively and extremely detailed. At a glance, you'll notice how the feeling of "being there" is really improved by this feature.
- Gameplay:
* During dry races, the "Evolving Track" will help you find the correct braking point. Just locate where the dark rubber strip starts, and brake there. Also, staying on the rubber strip provides you with more grip: we are talking about strategy, because the "Evolving Track" helps you go faster. Furthermore, your opponents will have a tough time if they try to overtake you by riding out of the rubber strip. Remember: the Evolving Track is your friend, get used to it!
* During wet races, well… "The Evolving Track" is even more strategic and friendly. Keep your wheels on the dry tarmac to get more grip and to defend your position: if an opponent wants to overtake you, it has to ride on the slippery side of the world!
I heard that next year there's going to be a new rider
First of all, raise your hands if you want to play an entire career with your own… self! All right, I see many of you. We knew it and we wanted to make you happy, so, before starting a new career, you'll have to create from scratch your avatar. What's your name? Birth date? Height? But it's not enough, choose your nickname, you'll find it on your leathers, just like the real thing. Maybe, later, you'll want to choose your helmet, too. I almost forgot, what's your riding style? Choose your face, in the hope to recognize it on the podium.
A good start is important
So, you've created your rider, what's next? It's time to step into your headquarters and work side by side with your secretary, take a look at the incoming emails from entry level teams. Think carefully about their offers before signing a contract: to succeed you're going to work with your team to develop your bike, evolving each component's technology during the season. A good engine is important, but only a good frame will give you faith in your bike, not to speak of suspensions…
Reputation matters
So you've got a contract, a team, and a bike. OK, maybe the team is small and this year you're going to compete in SuperStock, but race after race you're going to work hard to reach the goals that the team manager has fixed for you in the current season. Maybe you'll prove you're the next rookie to keep an eye on, and you'll see your reputation grow. Maybe you'll get more and more famous, setting your (newly acquired) fans on fire, until you get the attention of some top team. Be careful though: it's easy to make the wrong move and ruin a season's work- and the following ones.
The future is not written yet
Every choice is important to determine your future: what will you do in the next season? Will you remain in your team, trying to bring it to the hall of fame and winning the class championship? Or will you accept offers from SuperSport? Or maybe, if you have been really good, you'll be called for the giant leap to SuperBike, where you'll be able to challenge the champions for the world title!
Last updated on 07 May 2010
Game mode: single / multiplayer Multiplayer mode: Internet Player counter: 1-16
Media type: 1 DVD
User score: 7,8 / 10 based on 152 votes.
Pre-release expectations: 7.3 / 10 based on 25 votes.
PEGI rating SBK X: Superbike World Championship
SBK X: Superbike World Championship System requirements
Recommended:
Pentium IV 2 GHz
2 GB RAM
graphic card 128 MB (GeForce 6600 or better)
4 GB HDD
Windows XP/Vista