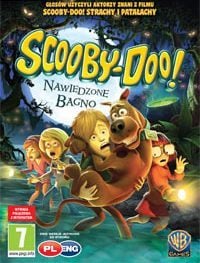 Scooby-Doo! and the Spooky Swamp
An action adventure game in which Scooby-Doo and his friends go to the wetlands to meet a mysterious girl. During the game we solve puzzles, find traces and fight enemies. We control any member of the package, playing alone or acting in cooperation with another person.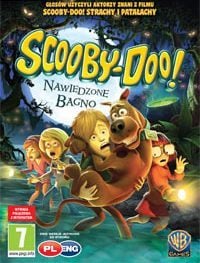 Game mode: single / multiplayer
Multiplayer mode: split screen, players: 1-2
Join Scooby-Doo! and your favourite Mystery Inc. friends and find out what new adventures lurk in the Spooky Swamp!
Play as any of the Mystery Inc. characters anywhere in the game and partner up with drop-in/drop-out cooperative gameplay.
Use fun new gadgets and tools like the evidence camera, mystery magnifying glass and spooky sounds tape recorder to solve cases in all-new ways!
Customise your character with fun and wacky new new clothing and accessories.
Tons of collectable and unlockable items including medallions, puzzle pieces, treasure chests and more! Collect Scooby Snacks to buy even more stuff!
Explore huge open worlds, including the spooky swamp, the haunted alpine village, and El Muncho, the deserted desert town.
Similar games:
PEGI Rating