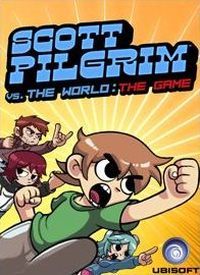 Scott Pilgrim vs. the World: The Game
Scott Pilgrim vs. the World: The Game is a classic arcade fight based on a popular comic book. The player directs the actions of the title character who wants to win the heart of the beautiful Ramona V. Flowers.
Action | comics | videos | 2D | humorous | beat 'em up | co-op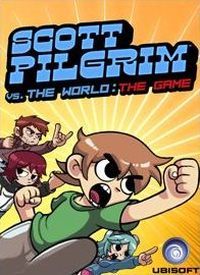 Game mode: single / multiplayer
Multiplayer mode: split screen, players: 1-4
Scott Pilgrim vs. the World: The Game is an old-school side-scrolling beat 'em up game based on a popular comic book series. The game was released simultaneously with the animated pictures Scott Pilgrim vs. the World, and was created by French game developer and distributor Ubisoft company.
Scott Pilgrim is a 23-year old young man who does his best to avoid working. Instead, he earns a little on the side as a base player in a local rock band. One day Pilgrim meets the love of his life – Ramona V. Flowers, a courier in a popular online store, and tries to date her. However, this is not that easy, since first he has to deal with the girl's ex-boyfriends. To win the heart of his beloved one, the boy has to defeat the ex-boyfriends and overcome many other obstacles.
The game features 4-player co-op, in which you play as Scott Pilgrim, Ramona Flowers, Kim Pine, and Stephen Stills. The four heroes go together through consecutive stages and fight numerous opponents, and at the end of each level they beat one of the girl's 7 ex-boyfriends. Each character has their own unique abilities, which can be developed thanks to experienced earned in the game as well as coins dropped by defeated opponents. Players can raise up one another, perform several group attacks, use various items and environmental objects (e.g. bar stools), and drink healing potions. On extra levels, called Subspace, you can earn bonus coins. The game also contains hidden survival mode, in which you fight against overwhelming hordes of zombies.
Scott Pilgrim vs. the World creators chose really old-school graphics, that brings to mind 8- or 16-bit arcade games (mainly due to specific animations). The cartoonish stylistics and humoristic approach make the game appealing to both older and younger players. In this exciting adventure you visit a bar, a disco, town streets, an arcade, or subway cars.
Similar games:
PEGI Rating
System requirements
Uses:
PlayStation Network