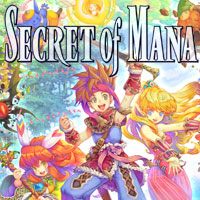 Secret of Mana
Secret of Mana is a remake of the classic action jRPG from 1993. The game was developed by Square Enix. The original title was released in Japan under the title Seiken Densetsu 2. The game takes place in a fantasy world that the player must save from the powerful Empire.
RPG | fantasy | multiplayer | reeditions/remasters/remakes | co-op | action RPG | jRPG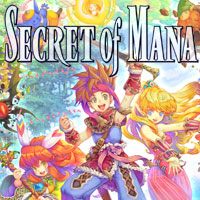 Secret of Mana for PS4, PC and PSV is a remake of the classic 16-bit action RPG with the same title (in Japan it was released as Seiken Densetsu 2). The original title was released in 1993 on Super Nintendo Entertainment System. The game was developed by Square Enix.
Plot
The game takes place in a magic fantasy realm and it tells the story of a young man named Randi. One day, when he is in a forest near his village, a mysterious voice lures him to a glade where he finds a magic sword. This starts a chain of events that forces the boy to stop the evil Empire from reactivating a sky fortress that once almost destroyed the world.
Randy is accompanied by a girl named Primm and a gnome named Popoi. The three will try to save eight elemental spirits as only their help can restore the magic power of Mana to the world and defeat the Empire.
Mechanics
Secret of Mana for PS4, PC and PSV is a classic Japanese action RPG. The events are presented by using a top-down perspective and the gameplay focuses on exploring the world, completing quests, developing protagonists and fighting enemies by using a simple action-based combat system.
The player controls only a single member of the party while the remaining two are controlled by the artificial intelligence. However, it is possible to freely switch between the characters. Each of them has unique specializations. Randi is most effective in close combat and is the fastest learner when it comes to using various types of weapons. However, he canít use magic. Prim can cast healing spells and Popoi features combat spells.
Technical aspects
The greatest changes when compared to the 16-bit original version can be seen in graphics. The game abandoned the two-dimensional graphics in favor of full three-dimensional visuals that take advantage of cartoon-like style. In addition to that, all dialogues were dubbed and gameplay mechanics were slightly improved to meet modern standards.
PEGI Rating
System requirements
PC / Windows
Recommended: Intel Core i5 2.0 GHz, 4 GB RAM, graphic card 2 GB GeForce GTX 750 or better, 11 GB HDD, Windows 7/8/10 64-bit
Minimum: Intel Core i3 2.4 GHz, 4 GB RAM, graphic card 1 GB GeForce GT 730 or better, 11 GB HDD, Windows 7/8/10 64-bit