Sanctum Video Game Series
Video Games Encyclopedia by Gamepressure.com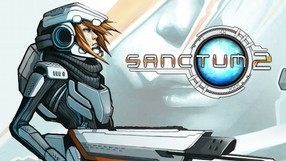 Sanctum 2
Action 15 May 2013
Continuation of the original production of Coffee Stain studio from 2011, which is a unique combination of classic FPS shooter with tower defense strategy elements. In terms of mechanics, Sanctum 2 does not introduce any revolutionary changes to the gameplay, focusing in particular on the new set of maps. The game still boils down to the proper deployment of defensive structures to prevent the next waves of aliens from destroying the energy nucleus, located in the central part of each location.

Super Sanctum TD
Strategy 15 May 2013
Retro style tower defense strategy, produced by Swedish studio Coffee Stain. The player's task is to defend the energy source on the planet attacked by aliens, and the game is mainly about building and expanding defensive structures. The game is a spin-off version of the Sanctum cycle.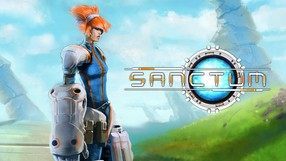 Sanctum
Strategy 15 April 2011
Debut production of Swedish Coffee Stain studio, which is an original hybrid of FPS shooter and tower defense strategy. In the game we play as a woman named Skye whose only task is to fend off alien attacks on the city of Elysium One. The gameplay is built on the foundations of a typical tower defense, so during the game we focus on building various defense structures, which are to protect the energy nucleus located in the given location.