Gravity Rush Video Game Series
Video Games Encyclopedia by Gamepressure.com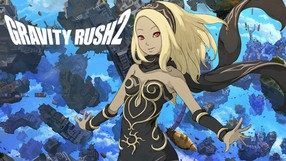 Gravity Rush 2
Action 18 January 2017
A continuation of a third-person perspective action game from Sony, which was originally released in 2012 (in Japan known as Gravity Daze) as one of the first exclusive titles for PS Vita. Four years later a remastered version of the title was published on PlayStation 4. The action of Gravity Rush 2 is set in the same setting as the first installment. The inhabitants of a retro-futuristic metropolis once again have to face a powerful gravity storm. Kat, the main heroine who can manipulate gravity, is there to save the day. Thanks to her abilities, the protagonist can defy laws of gravity at will, fly, walk on vertical surfaces, bounce off environmental elements, and use peculiar types of attacks. Kat uses her skills to help inhabitants of the city and to face hordes of various monsters that appeared on Earth along with the mysterious storm.

Gravity Rush
Action 09 February 2012
Gravity Rush (also known in its native Japan under the name of Gravity Daze) is a third-person action game, whose plot is set in Hekseville, a city modeled after towns from 19th and 20th century. We play as a heroine named Kat, who loses the memories of who and where she is. When our protagonist discovers she can manipulate gravitation, she decides to use her power to help the cityís inhabitants, which is constantly being destroyed by powerful gravitational storm. The gameplay comes down to exploring subsequent areas of the city, rescuing its endangered inhabitants and fighting monsters called Nevi that were summoned by storm, with the last activity coming down to finding their weak points. Katí strength comes from the aforementioned ability to control gravity, thanks to which she can e.g. float above the ground, walk on the walls of buildings or bounce from enemies flying in the air.