DriveClub Video Game Series
Video Games Encyclopedia by Gamepressure.com

DriveClub VR
Racing 13 October 2016
A special version of Drive Club, the racing game developed in 2014 by Evolution studio, members of which became part of Codemasters Software after their previous studio was disbanded. This edition was created for virtual reality goggles. In the game the player controls various sport cars which participate in races against other players or AI-controlled opponents. Thanks to the use of VR technology, the action is observed from the eyes of the driver who is sitting in the vehicle and can freely look around. In general, Drive Club VR is very similar to the original version of the game, but the developers added some new features. Completely new, urban tracks were added, sound was improved and the game now has a special mode which allows the player to examine car models from all sides, similarly as in ForzaVista mode known from the Forza Motorsport series.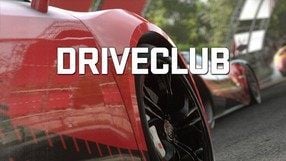 DriveClub
Racing 07 October 2014
An arcade racing game focused on multiplayer gameplay. DriveClub was developed by Evolution Studios, the creators of World Rally Championship and MotorStorm. The game allows the player to assume the role of a driver and join one of the rivaling racing clubs. The player must participate in races and complete missions for which he obtains fame. The fame decides about the reputation of the whole team in the car world. DriveClub features many carefully-recreated car models which can be additionally tuned. The game uses an arcade driving model, allowing a wide group of players to enjoy the game. DriveClub also has advanced social options which allow for interaction with other club members and friends.