This War of Mine Video Game Series
Video Games Encyclopedia by Gamepressure.com
This War of Mine: The Little Ones
Strategy 29 January 2016
An extended edition of This War of Mine, a unique survival game developed 11bit Studios - the creators of the original - with the 8th generation consoles in mind by. The game inverts the premises of a typical war game, as we do not assume the role of heroic soldiers. Instead, we control a group of civilians surprised by the outbreak of war and trying to survive in a besieged city. The gameplay mechanics remain unchanged, focusing on survival and morally difficult decision-making. As the title suggests, the biggest novelty of the expanded edition is the introduction of playable children, who play an incredibly important role in the on-screen events. Initially, the youngest survivors will, for example, build toys or decorate environments, but with time, thanks to their adult guardians, they shall learn many useful skills that can prove invaluable during subsequent missions.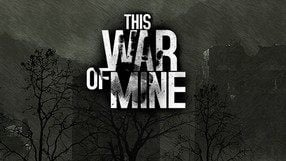 This War of Mine
Strategy 14 November 2014
An extraordinary war game with focus on survival. It was inspired by the real stories of people who at some point of their lives struggled to survive a war. The game was developed by Polish studio 11 bit, known for an original strategy game series Anomaly. The game gives you control over a group of civilians trying to survive in a ruined city, where the biggest enemies are such problems as starvation and shortage of medicines. Depending on the time of day you can improve your hideout, craft weapons, furniture, and tools, or explore city streets in search for food and useful items. Randomly generated missions provide players with varied challenges and dilemmas, which may require sacrificing one person for the good of the others. The gloomy atmosphere is emphasized by an original visual style based on light and shadow contrasts.