Ultimate Admiral Video Game Series
Video Games Encyclopedia by Gamepressure.com

Ultimate Admiral: Dreadnoughts
Strategy 2022
A strategy game set between 1890 and 1938, in which we command a naval fleet of one of the world's major powers, and our task is to make key decisions, steer ships in battle, and even design ships. Game-Labs studio, known from Ultimate General: Civil War, is responsible for creating this title.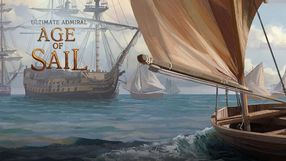 Ultimate Admiral: Age of Sail
Strategy 07 April 2021
Ultimate Admiral: Age of Sail is a strategy set at the turn of the 17th and 19th century, in the realities of the American-British wars. The player takes on the role of fleet admiral of one of the two sides of the conflict. Game-Labs studio is responsible for the production.