Drakengard Video Game Series
Video Games Encyclopedia by Gamepressure.com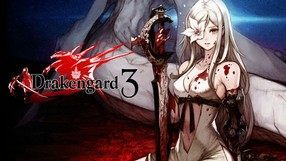 Drakengard 3
RPG 19 December 2013
Drakengard 3 is a Japanese representative of the action-RPG genre developed by Access Games team. The game focuses on bloody clashes carried out with the help of a highly dexterity combat system. We fight both on the ground on our own feet and in the air with a dragon.

Drakengard 2
Action 14 February 2006
Drakengard 2 is the work of Square Enix, behind the production of the popular Final Fantasy and Kingdom Hearts series. This position is a combination of RPG and action game, and the whole is watered with a mysterious, Japanese atmosphere.

Drakengard
Action 02 March 2004
An arcade action game in the fantasy world, in which we fly a dragon and sow pogroms among countless enemies. As a former prince of the Union, we intend to inflict a powerful blow on the sinister Empire as compensation for earlier murders and destruction. During the game we can ride a flying mount, use dozens of spells and various weapons.