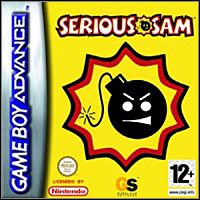 Serious Sam Advance
GBA
Serious Sam Advance is another attempt to jump over the "FPP on GameBoy Advance". The game's producer is Climax, a company responsible for GBA positions such as ATV Quad Power Racing and Disney's Lilo & Stitch 2.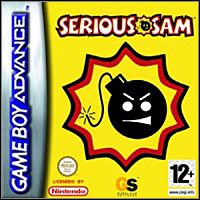 Game mode: single / multiplayer

game language: English
game release date for GBA:
12April2004
Features
* Relentless first-person shooter
* Weapons include chainsaw, pistol and shotgun
* Multi-Pak action for one to four players
Like Serious Sam: Next Encounter for the GCN, Serious Sam Advance dispenses with traditional lock-and-key puzzle elements, focusing instead on relentless action as Sam rewrites history in his time-traveling pursuit of Mental's minions. You'll find plenty of weapons, ammo and health power-ups. You'll need them all, as the bad guys charge like so many art lovers at a $1.99 Picasso sale.
Controls are extremely basic. You can't jump and there's no inventory. The manual aiming makes strafing tough, as you'll constantly have to re-aim as you sidle sideways.
Bottom Line
Serious Sam Advance may be a weaker entry in the robust GBA FPS lineup, but don't hold that against the equally basic but very fun Serious Sam: Next Encounter.

Game score 4.48 / 10 calculated out of 96 players' votes.
PEGI Rating
System requirements
Uses:
link-cable
+ additionally (GBA): link-cable