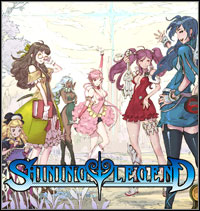 Shining Legend
NDS
Shining Legend is a cRPG game produced by Blueside studio for users of Nintendo DS pocket console.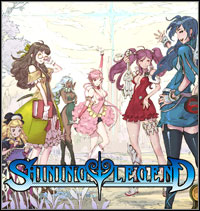 game release date for NDS:
10December2010
Released on a portable console Nintendo action-RPG Shining Legend is a traditional representative of the genre, which distinguishes the original plot and interesting characters.
The story tells the story of a prince without a penny by the soul, who tries to raise enough funds to rebuild his ruined and indebted kingdom of Alterrain. The way to do this is a task from King Junon, whose seven daughters have been kidnapped or have disappeared in unexplained circumstances. In exchange for high prizes, the prince decides to find lost princesses. The authors have prepared several different endings of history, which are waiting to be discovered.
The game system allows you to freely explore the map and accept different orders from the characters you meet. In total, the creators have prepared 40 different regions to visit and more than 400 tasks that heros can undertake. The pace of the game is given by real-time, dynamic clashes with large groups of opponents. The hero in skirmishes is supported by found or freed princesses, which help him learn new skills or develop existing ones. Depending on the relationship with the prince, each rescued woman can support the hero in a different way. Thanks to this solution, players can freely shape the fighting style and assets of the prince.
The whole production is characterized by a specific humor, which often refers to the problems of the modern world, money and love.
Please let us know if you have any comments or suggestions regarding this description.

Expectations: 10 / 10 calculated out of 2 players' votes.
Age Rating
age requirements: 12+