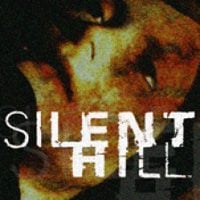 Silent Hill
A classic survival horror movie from PlayStation, which started one of the most popular series in its genre. In the game we play the role of Harry Mason, who together with his daughter goes on holiday to the title town of Silent Hill.
Adventure | TPP | survival horror | action adventure | PSOne Classics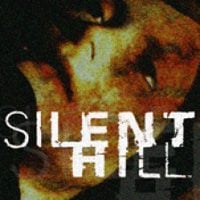 Silent Hill is a third-person adventure action in the survival horror genre, which started one of the most popular series in its genre. The game was prepared on behalf of Konami by one of the internal studios of Team Silent, a company with a significant name.
The action takes place in the title town of Silent Hill, where the main character Harry Mason and his daughter Cheryl go on holiday. There is an accident in the suburbs of the city, as a result of which the protagonist loses consciousness. After regaining consciousness, he notices that his daughter has disappeared and that the city is shrouded in dense fog. In the distance, Harry notices his daughter's figure, but she doesn't react to his cry, leading him deep into the mysterious town. Continuing his search for Cheryl, the protagonist gets deeper and deeper into the nightmare, trying to unravel the causes of inexplicable events.
The game in Silent Hill boils down to exploring new corners of the city, solving logical puzzles and fighting the monsters attacking us. One of the most important elements of the hero's equipment are a pocket torch and a broken radio, informing about the approaching threat. While exploring, however, we find a mass of useful items, which can also be used during the fight. Depending on the course of the game, the title offers several possible endings (valued for better or worse). A peculiar curiosity is a humorous ending with the participation of UFOs, unblocked after finishing the game with GOOD+ rating.
The first edition of Silent Hill is characterized by an unforgettable, dark climate, which has become a model for many more or less successful followers. Interestingly, the concept of the fog enveloping the city was largely due to technical reasons and aimed at reducing the number of 3D objects displayed on the screen. Attentive players will also find many cultural references during the game. The atmosphere of the game was inspired by Adrian Lyne's film Drabina Jakubowa, and the streets of Silent Hill are named after the popular authors of horror movies. Akira Yamaoki's atmospheric soundtrack combines elements of ambient with aggressive, industrial sounds.
Please let us know if you have any comments or suggestions regarding this description.
Age Rating
age requirements: 16+
System requirements
Sony PlayStation 3
Uses: PlayStation Network
PlayStation Portable
Uses: PlayStation Network
PlayStation Vita
Uses: PlayStation Network