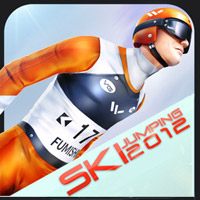 Ski Jumping 2012
A mobile ski jumping simulator with a number of managerial features. The game, developed by Vivid Games, allows us to create a custom player from scratch and lead him through the world of ski jumping.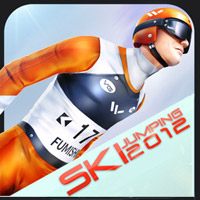 Ski Jumping 2012 for PC is a sports game dedicated to one of the most spectacular winter sports – ski jumping. The game is a slightly remade version of Ski Jumping, an iOS series released in 2011 by Vivid Games, a studio based in Poland.
Mechanics
Ski Jumping 2012 for PC offers the ability to create a personalized participant and take part in a number of modes, including Quick Jump, an ability to take part in a single event, World Cup, a series of events with season scoreboards, and Tournament, a multi-venue event. We are also left with an ability to create our own competition.
We are left with 20 authentic ski jumping venues, including Planica, Lillehammer, or Kuusamo. Unfortunately, the game does not contain real figures and/or the license of ski jumping federations – the participants are known only from their first name and the first letter of the surname. As a result, we are facing competitors such as Severin F., Johan Remen E., or Kamil S.
Technical Aspects
The game is characterized by colorful three-dimensional visuals, while the jumps are made from a first person perspective. The jump consists of four elements: in-run, take-off, flight, and landing. To perform a correct jump, we need to keep a steady position (marked by an indicator, which corresponds to our balance during the attempt). For example, if we are had not performed a balanced in-run, our speed will be insufficient to make a good take-off. This mechanic controls each part of the attempt. Moreover, we have to watch out for the wind, which severely influences our balance during the flight.
The judges, who grade the take-off, technique, and landing, evaluate each jump. Each of these elements influences the score, with special emphasis on style. Players interested in rivalry have access to global online ladder that allows them to share their results with other competitors.
Similar games:

Ultimate Ski Jumping 2020
Age Rating
age requirements: everyone