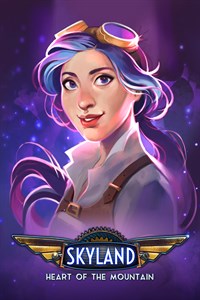 Skyland: Heart of the Mountain
Skyland: Heart of the Mountain is a hidden object adventure designed for casual players. The production offers two-dimensional hand-painted graphics, steampunk atmosphere and a large selection of puzzles and mini games.
Adventure | steampunk | hidden objects | casual | 2D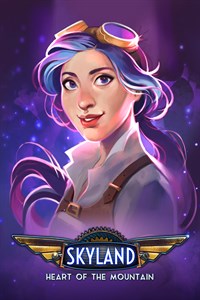 Skyland: Heart of the Mountain is a steampunk adventure game. The game was developed by Cordelia Games, a Serbian studio specializing in this genre, also known for working on such games as Kingmaker: Rise to the Throne and Path of Sin: Greed.
Plot
The action of the game takes place on an alien planet, where long ago toxic fumes led to the drying of the surface of the globe. Humanity survived thanks to stone colossuses - giant statues rising above the clouds, which are the remains of an ancient extinct race. Houses were built on their shoulders and in their midst infinite sources of energy were discovered, which allowed the civilisation to flourish again.
In Skyland: Heart of the Mountain players assume the role of a young captain of a ship known as Nightingale. Together with his crew and sister, he has to solve the mysterious disappearances that seem to be connected with the tragic death of their father.
Mechanics
Skyland: Heart of the Mountain is an adventure game that game boils down to exploring locations, conducting conversations, and solving puzzles. The gameplay is enriched by challenges, during which players have to find hidden items listed on the screen.
The game offers 40 locations and over 50 puzzles. On top of that, there are 22 mini games. All available challenges test players' intellect, memory, and perceptiveness. For less experienced players there is a system of hints.
Game modes
Skyland: Heart of the Mountain offers single player mode only.
Technical aspects
Visuals in Skyland's: Heart of the Mountain are based on beautiful hand-painted images, which make every location impressive.
Age Rating
age requirements: 12+
System requirements
Minimum:
Dual Core 2.0 GHz
1 GB RAM
graphic card 256 MB GeForce 8600 or better
2 GB HDD
Windows XP/Vista/7/8/10
Recommended:
Dual Core 2.5 GHz
1 GB RAM
graphic card 512 MB GeForce 8800 or better
2 GB HDD
Windows XP/Vista/7/8/10