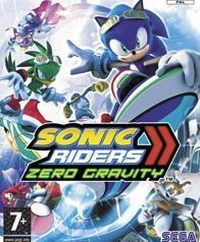 Sonic Riders: Zero Gravity
Zero Gravity is the official continuation of the Sonic Riders handbook released in 2006. As with the first part, we take part in unusual races, moving at great speed.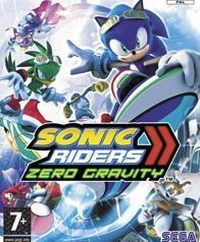 Game mode: single / multiplayer
Multiplayer mode: split screen
Sonic Riders: Zero Gravity, developed by Sonic Team and released on PlayStation 2 and Wii, is the continuation of Sonic Riders released in 2006. As in the first part, we participate in unusual races while playing as the heroes of the Sonic games, including the titular hedgehog. The general rules of the game remained practically unchanged. All of the characters participating in the races use unique jet boards to move around, able to make spectacular turns, among other things.
Mechanics
In Sonic Riders: Zero Gravity, we participate in exceptionally dynamic races held on interestingly designed routes. One of the new features is the ability to manipulate gravitation. As a result, there are several completely new maneuvers in the game, which can be used during the races. These include, among other things, moving on the wall or tearing off the ground to take a turn or do it more quickly. In addition, some competitions are now taking place in space, which of course, has a remarkable impact on the races.
Controlled characters can now use new upgrades, making it easier for them to take the lead. Also, there are new models of boards, which can be improved as the game progresses. The player can also play a few completely new characters.
Technical aspects
The visuals of Sonic Riders: Zero Gravity present a slightly higher level of performance than the first part of the series. The improvements included both the appearance of the environment and the characters. The differences between the available versions are small. They concern the details of the graphic design and the applied control.
Similar games:
PEGI Rating
System requirements
Uses:
memory card
Multi Tap