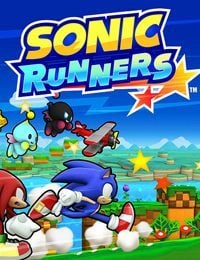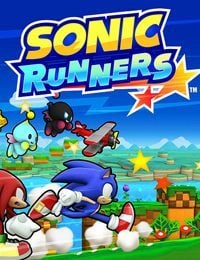 Sonic Runners
A mobile game and a part of one of the most popular franchises in history. The production is a blend of a platformer and a typical runner game, set in the universe of Sonic the Hedgehog.
Arcade | platform | Sonic | auto-runner
Sonic Runners, released on AND and iOS, is an arcade game, combining the elements of the platformer and the endless runner genre. The game was developed by Sega's in-house team and is available in a free-to-play model with microtransactions.
Mechanics
In Sonic Runners, we can choose from three characters - the titular blue hedgehog Sonic, a fox Tails and an echidna named Knuckles. All the heroes start the game with the same running speed, however, each of them also has a unique special skill. For example, Sonic can make a triple jump, while Knuckles specializes in brutal attack with spiked gloves.
The fun is enriched by extensive platform elements. Maps are full of different shelves, obstacles and enemies. In addition, a lot of valuable items have been scattered around them, and from time to time, we also have to deal with bosses. The game also has a development system. In the first group, we can improve our character's skills in three categories - speed, strength and aerobatics. In the second, we can unlock and upgrade companions who provide specific bonuses.
The game is a quite unusual hybrid of traditional platformer and an endless runner. We have fun in episodes, each of which offers its own story. Sometimes, these episodes are independent, and at other times several of them combine to form a larger story. During each episode, we have to go through the levels, which end with a boss fight. After that, we find ourselves in a never-ending section, devoid of objects that would help us to survive a collision with obstacles or enemies. This section can't be complete - sooner or later everyone, even the most talented player, will make one mistake too much. However, this doesn't mean that you have to return to the starting point. As long as we have scored enough points, we can proceed to the next episode. In addition, the results allow you to try to beat your records and those of the rest of the community, supported by constantly updated online rankings, allowing you to compete in four categories.
Technical aspects
Sonic Runners has attractive 3D graphics designed to reproduce the style of the early 2D versions of the series, released on 8- and 16-bit consoles.
Game mode: single player
App size:
Age restrictions Sonic Runners: Good for all ages.
Sonic Runners System requirements
Additional information:
Internet connection is required
Additional information:
Internet connection is required