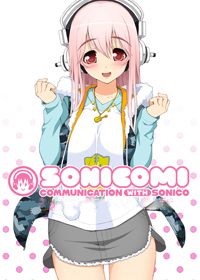 Sonicomi
PC
An unusual adventure game, in which you play as a personal photographer of a beginning pop idol dreaming about a show-business career. Sonicomi was developed by Japanese company Nitroplus, specializing in visual novels. They are also known as the creators of e.g.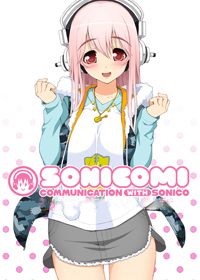 game language: English
game release date for PC:
02July2016
Sonicomi, released on PC, is a unique adventure game in which we play as a personal photographer of a beginner idol named Super Sonico. The game was developed by Nitroplus, a company that is existing since 2000. Nitroplus specializes in creating and publishing visual novels such as Steins;Gate (in collaboration with 5pb.) and Guilty Crown, as well as producing anime and music. Super Sonico is the developer's mascot. Since her debut in 2005, she has gained considerable popularity, which translated into its own anime series, comics and countless gadgets.
Plot
We play as a personal photographer of Super Sonico, an eighteen-year-old, beginner idol from Tokyo, who dreams of a career in show business. The story focuses on the daily life of the main characters and offers a total of eighteen alternative endings. Our role isn't only limited to taking pictures but also making sure that Sonico remains in a good mood and does not get discouraged by long photo sessions.
Mechanics
We spend most of the time in adventure mode, which uses the visual novel formula. We read the characters' dialog lines on the screen and, from time to time, we are asked to make decisions that will impact the plot. The gameplay changes when we have to take a series of photos. It is up to us to decide where we perform it and what Sonico will put on herself. The creators prepared eight photo locations in Tokyo, as well as hundreds of combinations of costumes and accessories.
In the photo shooting mode, we observe the world through the camera lens. Our goal is to score as many points as possible, which are awarded for capturing shots that meet the client's requirements as much as possible. If we are close to taking a perfect photo, the game informs us about it by using certain colors. We have to pay attention to Sonico's mood, which we can improve by taking short breaks or saying positive and funny comments.
Technical aspects
Sonicomi, available on PC, offers 3D graphics as well as Japanese and English voice-overs. The game's graphics do not impress with rich animations or refined models, but they do not distract and should appeal to fans of anime aesthetics.
Similar games:
Age Rating
age requirements: everyone