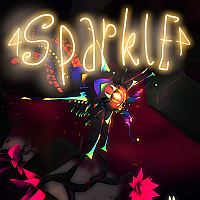 Sparkle 4 Tales
The fourth part of the Sparkle series, in which we take control of a small organism and observe how eating certain microelements gradually grows in strength. In Sparkle 4 Tales we can make a self-controlled predator, herbivore or animal from the borderline of both groups.
Arcade | RPG elements | Polish | top-down | indie games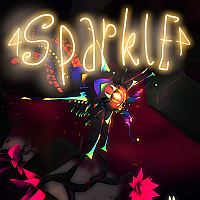 Tales is the subtitle of the fourth installment of the Sparkle cycle; we are talking about arcade games in which we take control of a small organism and observe its evolution. The title was developed by an independent MMEU studio, and its release is the company Forever Entertainment.
Mechanics
Although in Sparkle 4 Tales most of the action is shown in top-down view, from time to time the camera changes the perspective to a third person (TPP). In the course of the game we can freely wander through the various boards that make up the world called Void and eat the found microelements. Thanks to the latter, our client gradually grows in strength, and what we feed him/her determines the direction in which his/her evolution is heading. Sparkle can become a herbivore, a predator or a creature belonging to both groups, and the choice we make is reflected in the skills it will have.
The process of obtaining food is facilitated by the presence of friendly creatures, which help us in searching for microelements suitable for eating. What is important, our peaceful existence in a peculiar primary soup is disturbed by the presence of various opponents (led by large organisms playing the role of bosses), with whom we can duels.
Technical aspects
In terms of graphic design, Sparkle 4 Tales does not differ significantly from what we were accustomed to in the previous versions of the cycle. Full of bright colours, fantasy locations are inhabited by creatures with fancy shapes (which also applies to the organism controlled by us). The game is accompanied by atmospheric, ambient soundtrack.