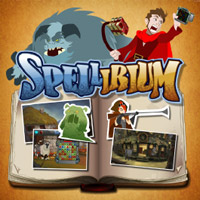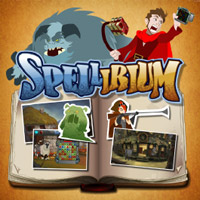 Spellirium
PC
An interesting, independent adventure game about Brother Todd, who must clear the world of evil using a magical device called SpellCaster. Thanks to him, together with the player he solves puzzles and fights monsters standing in his way.
Adventure | logical elements | 2D | indie games | action adventure
Spellirium

Release Date PC

canceled
developer: Untold Entertainment publisher: Untold Entertainment Official website

game language: English
Spellirium is an unusual adventure game by the independent Untold Entertainment studio, responsible for educational games for children, created on behalf of television stations. The title stands out from the rest of the adventures by the fact that we solve the riddles using only one item that accompanies us throughout the game.
The story tells the story of Brother Todd, a young disciple of the Rune Guards who protect the world from evil. One day, however, something goes wrong and Todd finds the body of one of his teachers. He takes away his magical SpellCaster device and sets out to search for other Guardians, who are probably also in danger. During the journey we are accompanied by a heavenly, cuddly manor house called Lorms, which is terribly interested in SpellCaster.
Gameplay is a combination of a classic adventure game with logical production and play with words. All puzzles, problems and clashes with enemies are solved using the SpellCaster device. Gameplay is about skillfully manipulating words. It is therefore necessary not only to arrange the letters into appropriate words, but also to create onomatopoeias, rhyme or set the letters back. It all depends on the requirements of the opponent or puzzle. Due to the nature of production, a good command of English, especially in writing, is required for comfortable play.
During his adventure, Todd meets various characters. You can get to know a quarrelsome hunter, a local singer commemorating everything and all with songs, the oldest known man Tim Spooky or a touring rupee seller, who wants to sell his goods at any price.
The graphic design is characterized by hand drawn characters and locations. The action is observed in two dimensions, thanks to which the title looks nice and has little hardware requirements.
The title was released in April 2013 in alpha version. Since then it has been possible to buy the productions on the manufacturer's website. The money collected in this way will be used to implement further elements and language versions.
Please let us know if you have any comments or suggestions regarding this description.
Game mode: single player
Expectations: 6.0 / 10 based on 1 votes.
Age restrictions Spellirium: Good for all ages.