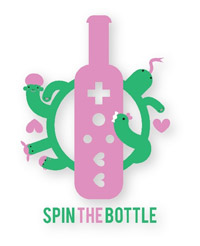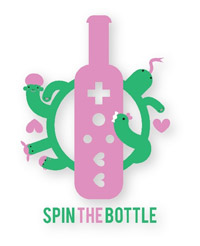 Spin the Bottle
WiiU
Game designed mainly for multiplayer games, which is based on the popular bottle game. The participants draw a task with the help of the Wii U console controller and then, together with the other players, try to perform it properly.
Party | 2D | indie games | Nintendo exclusive titles
Spin the Bottle

Release Date WiiU

08August2013
developer: NapNok Games publisher: Nintendo Official website

game language: English
Spin the Bottle is an unusual party game production where players perform tasks not necessarily related to the console itself. The project is the responsibility of the KnapNok Games team, known for such titles as Paint Plash or B.U.T.T.O.N.
The aim of Spin the Bottle is to provide the best fun during various events and meetings. The production offers a struggle for up to 8 people playing at the same time. Playing the game in an unusual way uses the possibilities offered by the Nintendo Wii U console.
The players, gathered in a circle, draw with the help of a raining task, in most cases requiring two participants (one side of the controller is one player and the other side is the other). Developers at KnapNok Games have created a multitude of competitors, so those taking part in the game must, for example, embrace the hands in which they hold the Wiilots and thus make jumps at certain moments, indicated by the sound coming out of the loudspeakers. Otherwise, press the button when the pad is standing upright without touching it with your fingers. One player must hold the controller with his head and the other presses the button with his nose. You don't need a TV to play, as everything is displayed on the Wii U GamePad.
The graphics resemble candy fairy tales for children, with colourful figures looking like jellies. The soundtrack was composed by Swedish musician Nicklas Ström.
Please let us know if you have any comments or suggestions regarding this description.
Game mode: single / multiplayer Multiplayer mode: Player counter: 1-8
Age restrictions Spin the Bottle: Good for all ages.
Spin the Bottle System requirements