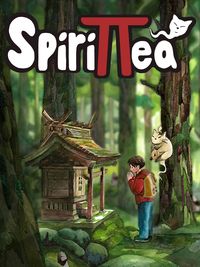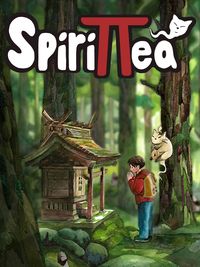 Spirittea
RPG, inspired by Harvest Moon, Animal Crossing and Stardew Valley. In Spirittea we take on the role of a writer and we find ourselves in a small town controlled by angry ghosts. Our task is to calm them down and take care of their needs.
RPG | 2D | adventure elements | top-down | indie games | Xbox Game Pass
Spirittea is an RPG inspired by such games as Stardew Valley, Harvest Moon and Animal Crossing, but also by the cult Studio Ghibli animations Spirited Away and My Neighbor Totoro. The game was developed by Cheesemaster Games, an indie studio founded by Dan Beckerton. The project was created thanks to the successful crowdfunding campaign on Kickstarter.
Plot
In Spirittea we play as a writer who comes to a small town looking for inspiration to finish his latest book. When the protagonist drinks tea from an antique cup, he or she gains the ability to see the spirit world; at the same time, the protagonist discovers that the town is crawling with angry ghosts who are angry at the townspeople for apparently forgetting about them. From now on, your task is not only to complete your latest creation, but also to pacify all the ghosts roaming the town while you still have some control over them.
Game mechanics
In Spirittea we observe the action from a top-down view. After creating the character there's nothing else for us to do but to start the adventure. Our main activity is searching for ghosts. Occurrence of ghosts depends both on place and time of day and season. To calm the angry soul, we have to perform a task for it, and then invite it to a special bath located at the foot of the mountain.
As a place where spirits can find peace and rest, the bathhouse should quickly become the center of our attention. To keep the spirits happy, it is not enough to provide clean towels and food, chop wood, heat water and clean from time to time. We must pay attention to the individual preferences of guests, who attach great importance to such things as the aromatic elixirs used in the bath and the place occupied by them (in order to avoid conflicts, only friendly, similar spirits should be seated next to each other). If we do everything right, the spirits will gladly pay us for our services, and we can spend the money we earn on both expansion of the bathhouse and the purchase of various furniture and other improvements, as well as on food, clothing and various entertainment (such as visits to game rooms). Apart from that, however, from time to time we should make sacrifices in shrines and temples to develop our spirituality, which will allow us to see more ghosts.
It doesn't end there, because the town also has living inhabitants, with whom we should also make friends. To establish new relationships, we have to help encountered characters in solving their problems and accompany them in various activities, which are presented in the form of mini-games. In breaks from chasing ghosts we can spend time fishing, catching worms, searching for treasures or exchanging figurines obtained in game rooms. In addition, the city hosts a variety of festivals and other events, which attract many residents.
Technical aspects
Spirittea features simple, yet colorful and clear graphics made in pixel art technique.
Last updated on 12 December 2022
Game mode: single player
Age restrictions Spirittea: Good for all ages.
Spirittea System requirements
Minimum:
Intel Core 2 Duo 2.0 GHz
2 GB RAM
graphic card 1 GB GeForce GTX 550 or better
Windows 7
Recommended:
Intel Core i3 GHz
2 GB RAM
graphic card 2 GB GeForce GTX 760 or better
Windows 10