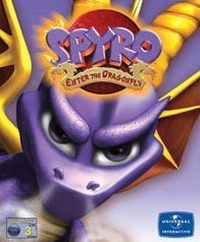 Spyro: Enter the Dragonfly
Another part of the adventures of the little soother named Spyro. In comparison to the previous scenes in the game itself little has changed. Still, our opponent and the cause of all troubles is the insidious and bad Ripto.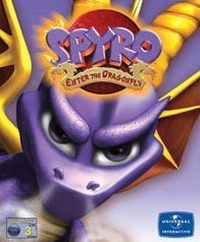 Spyro™ is taking PS2 by storm!
Everyone's favorite dragon is leaping onto the PS2 in a brand new magical journey through Dragon Realms. Vibrant graphics, lively animations, and new multiple breath weapons, make Spyro™: Enter the Dragonfly an unforgettable PS2 adventure.
Gnasty Gnorc and Ripto are back with a plan to steal the Dragonflies of the Dragon Realm. With help from new and old friends, Spyro™ must avoid obstacles, jump on platforms, ride vehicles, collect gems, and find a way to return the Dragonflies and restore order to the Dragon Realm.
With new powers like electric and bubble breath; new characters; vehicles like tanks, UFO's, rockets and surfboards; and over 30 levels of unique environments including rainbows, tornadoes, monsoons and snowflakes.
Spyro PS2 offers innovative, enhanced gameplay and a truly Next-Gen experience.
PEGI Rating
System requirements
Nintendo GameCube
Uses: memory card
Sony PlayStation 2
Uses: memory card