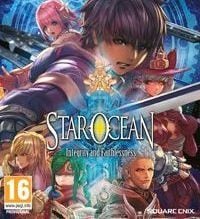 Star Ocean 5: Integrity and Faithlessness
Another entry in a jRPG series, started in 1996 by Tri-Ace studio, that combines elements of fantasy and science-fiction.
RPG | TPP | fantasy | science fiction | jRPG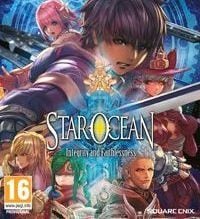 Star Ocean 5: Integrity and Faithlessness for PS4 and PS3 is the fifth entry in the jRPG series that combines the aesthetics of fantasy and science-fiction. The series has been developed, since its 1996 debut on SNES, by Japanese Tri-Ace studio. It has been established in 1989 and specializes in RPG games, having created such titles as Resonance of Fate, Valkyrie Profile, Radiata Stories, and also Final Fantasy XIII-2 and Lightning Returns: Final Fantasy XIII. As many other Tri-Ace's games, Star Ocean 5 has been developed in close cooperation with the Square Enix company. It has been prepared for PS4 and PS3 console from the very beginning.
Plot
The story takes place in the universe known from the previous parts of Star Ocean, 500 years after the evens shown in Star Ocean: Last Hope for PlayStation 3. Players are taken to the planet Feycreed, inhabited by humans, 6 thousand light years from Earth. Most of its biggest continent is occupied by Leslia kingdom, whose culture and technology resemble that of 16th century's Europe. The main protagonist of the game is Fidel Camus, a 23 year old knight trying to protect his home village of Stahr. He gets help from his childhood friend Miki Sorvesta, who possess supernatural healing skills. One day, they meet a mysterious girl name Lilia. As the girl had lost all of her memories and emotions, they decide to set on journey together.
Gameplay
The gameplay doesn't differ too much from what we got used to in Star Ocean and other jRPGs. Players explore the vast three-dimensional world, visiting towns, completing main and side quests, as well as developing skills and equipment of characters that form our team. Title features a quick-paced battle system, similar to the games from the Tales of series. One novelty is that the players fight mobs on the world map, and the game does not load each time we stumble upon every single arena. We can freely switch between our heroes during battles.
Technology
The game is running on a new graphic engine, adjusted to work both on PlayStation 3 and PlayStation 4.
Age Rating
age requirements: everyone
System requirements