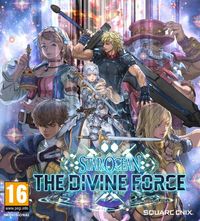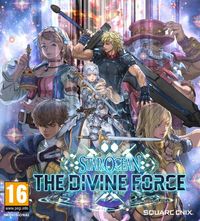 Star Ocean: The Divine Force
TPP action jRPG, the sixth part of the series started in 1996. Star Ocean: The Divine Force takes us to a world on the verge of science fiction and fantasy, which we explore as two completely different characters.
RPG | TPP | fantasy | science fiction | action RPG | jRPG | Find Your Next Game
Star Ocean: The Divine Force is a jRPG and the sixth main instalment in the series launched in 1996. The game was developed by tri-Ace studio and published by Square Enix.
Plot
Star Ocean: The Divine Force takes us on a journey to a universe build around fantasy and science fiction elements, where the Pangalactic Federation rules with a firm hand.
The game tells the story of two protagonists; while Raymond, representing a technologically advanced civilisation, is the captain of a space merchant ship, Laeticia is a warrior princess from an underdeveloped planet. The paths of both protagonists and their allies cross on Aster IV, where Raymond must make an emergency landing when his ship is attacked by Federation forces. In exchange for help in locating his companion Chloe, the hero agrees to support Laeticia in saving her kingdom from the hostile Vey'l Empire.
But his problems don't end there, as he soon learns that the Federation is still on his trail; as if that wasn't enough Laeticia's best friend has no sympathy or trust for him.
Mechanics
In Star Ocean: The Divine Force we observe the action from a third person perspective (TPP). During the game we explore various locations, including picturesque and vast outdoors and a futuristic metropolis. While traversing them and accomplishing various tasks, we have to remember that which character we prefer influences the course of events and which allies we manage to gain.
Locations can be explored on foot or by flying long distances in the air. On our way we often meet opponents, with whom we fight incredibly dynamic and spectacular battles. As enemies are visible on the map (there are no random battles here), it's a good idea to take advantage of the element of surprise (for example, by attacking from above) to give you an extra advantage.
While Raymond's main weapon is a powerful sword, Laeticia uses two daggers. As the protagonists don't have to go it alone, other characters also take part in the fights, with the princess' friend Albaird using Chakrams and Raymond's supporter Elena using hybrid weapons. As you progress, you develop your characters, which allows you to face more challenges as time goes on.
Technical aspects
Star Ocean: The Divine Force features high-quality graphics. The locations are detailed and the characters are drawn in a manga style.
Game mode: single player
Expectations: 7.7 / 10 based on 179 votes.
Age restrictions Star Ocean: The Divine Force: 16+
Star Ocean: The Divine Force System requirements
Minimum:
(50+ fps / 720p) Intel Core i7-7700 3.6 GHz / AMD Ryzen 5 1500X 3.5 GHz
16 GB RAM
graphic card 6 GB GeForce GTX 1060 / 8 GB Radeon RX 580 or better
70 GB HDD
Windows 10/11 64-bit
Recommended:
(60 fps / 1080p) Intel Core i7-7800K 3.7 GHz / AMD Ryzen 5 3600X 3.8 GHz
16 GB RAM
graphic card 8 GB GeForce RTX 2070 / Radeon RX 5700 XT or better
70 GB SSD
Windows 10/11 64-bit