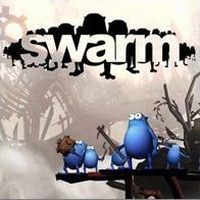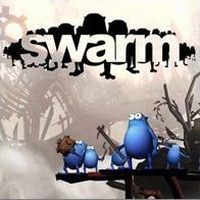 Swarm
Swarm is a logical and arcade game created by Canadian Hothead Games studio. Players are supposed to help mobile but extremely stupid creatures, called Swarmites, collect fragments of DNA code scattered on dozens of boards. The game is inspired by the principles of cult Lemming.
50 of a kind beats everything! Swarm is an action-platformer where you take direct control of 50 pudgy blue morons and drive them through an intense and suicidal gauntlet of destruction. Run, bash, huddle, boost, stack, jump, push and throw your way through a ridiculously dangerous world in your attempt to collect valuable DNA and ensure at least one swarmite survives. Swarm is the first game to feature mass character control, where you move all 50 swarmites at once. Steer your swarm through the game and they naturally flock and flow around obstacles. Creatively combine swarm moves to work your way through a hilariously brutal environment. Swarm features fast-paced platformer action and includes death medals, boss fights and a scoring system that encourages heated competition with your friends.
Game mode: single player
Expectations: 6.4 / 10 based on 12 votes.
PEGI rating Swarm
Swarm System requirements
Uses:
PlayStation Network