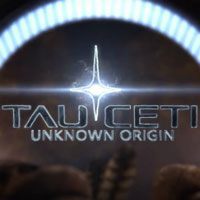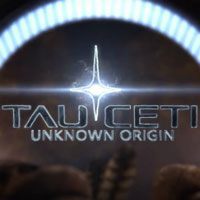 TauCeti Unknown Origin
First person shooter for PlayStation 4 and Xbox One consoles, PC and mobile devices. BadFly Interactive studio, famous for Dead Effect series, is responsible for its production. Players find themselves on inhospitable planet, where live creatures like big spiders or dinosaurs.
Action | FPP | science fiction | FPS | RPG elements | survival | co-op | shooters
TauCeti Unknown Origin is an FPP shooter from BadFly Interactive, a team known for its Dead Effect series.
Story
In TauCeti Unknown Origin we play the role of a man who survived the crash of ESS Meridian, the ship known from the second part of Dead Effect. The machine stopped working as a result of a technical fault, and our character managed to escape thanks to a rescue capsule. However, there is not much to rejoice about, because he has landed on the wild uncharted planet Tau Ceti F, where he must now fight for survival.
Mechanics
The action takes place in an open world inhabited by various creatures. Some have more humanoid shapes, others resemble overgrown spiders, while yet others, dinosaurs, but most of them have one thing in common - they are very dangerous. Luckily, the creators have put at our disposal a number of tools and skills facilitating our plight.
First of all, we can use a special hovering vehicle. Thanks to it, we can move faster from one place to another and bypass some dangers more efficiently. But without weapons we wouldn't have survived too long anyway, so the hero uses futuristic weaponry in the form of various rifles and pistols. In addition, we should also remember about crafting. In addition, developers enabled us to build bases where we can feel truly safe.
TauCeti Unknown Origin is not only about shooting, exploration and survival, but also elements known from the RPG genre. During the adventure we gain experience points, which we use to develop our abilities. In addition, we acquire new, better equipment, and all this is complemented by the possibility of upgrading existing weapons.
Game modes
TauCeti Unknown Origin focuses on multiplayer fun.The game enables to play in a co-op mode, where we fight for life with seven other people. In addition, we can take part in raids and PvE and PvP games.
Technical aspects
TauCeti Unknown Origin is a three-dimensional title powered by the Unreal Engine 4 technology. We can play on a gamepad or using mouse and keyboard, watching the action on a traditional monitor screen. The game also supports virtual reality technology, so owners of appropriate devices can use their goggles.
Game mode: single / multiplayer Multiplayer mode: Internet
Age restrictions TauCeti Unknown Origin: 18+