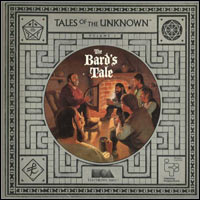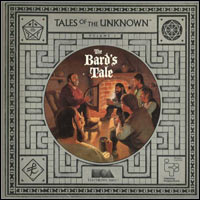 The Bard's Tale (1987)
PC
The Bard's Tale is the first RPG game from the Tales of the Unknown series, in which a couple of legendary designers dipped their fingers: Michael Cranford and Brian Fargo.
The Bard's Tale (1987)

Release Date PC

20March1987
developer: Interplay Entertainment publisher: Electronic Arts Inc.

game language: English
The Bard's Tale is the first RPG game from the series Tales of the Unknown, in which a couple of legendary designers had their fingers dip in the preparation: Michael Cranford and Brian Fargo. The action of the program takes us to the peaceful settlement Skara Brae, which, as it usually happens, found itself in the circle of interests of the evil sorcerer - Mangar the Dark. After casting the spell of Eternal Winter, he completely isolated the city's inhabitants from the world and, with the help of submissive monsters, he got rid of all defenders one night. The future of Skara Brae hangs on the hair. If there is no one who can stop the sorcerer, the inhabitants will be completely exterminated.
Before the adventure begins, the player can complete a team of several daredevils. There are seven races to choose from (man, elf, dwarf, lowland, semi-elf-, semi-orch and gnome), six traditional professions (warrior, paladin, carnage, bards, hunter and monk) and four professions related to the use of magic. The heroes are described by five coefficients (strength, intelligence, dexterity, endurance and happiness) - as in other RPG productions, the team gains experience during the adventure, which allows its individual members to develop their skills. The game is divided into sixteen levels with increasing difficulty levels. During the adventure we will visit both the city of Skara Brae, as well as numerous labyrinths and dungeons.
We observe the action in a small window from the perspective of the first person. The Bard's Tale allows you to smoothly move the screen (just like FPS games), but only forward and backward. The sideways rotation is already done with a 90 degree rotation. The game doesn't knock you to your knees with its audio-visual setting, but it's extremely playable. A large number of puzzles, magical objects, varied dungeons and a huge number of spells makes The Bard's Tale one of the best representatives of the first wave of RPG computers, which at the turn of the eighties and nineties appeared a whole lot of them.
Please let us know if you have any comments or suggestions regarding this description.
Game mode: single player
User score: 7,8 / 10 based on 338 votes.
Age restrictions The Bard's Tale (1987): Good for all ages.