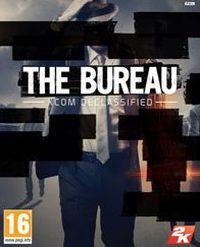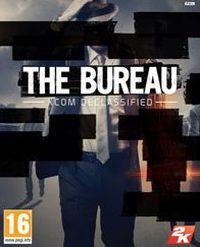 The Bureau: XCOM Declassified
Tactical third-person shooter (TPS) that came out as a spin-off to the XCOM strategy series. The game was developed by 2K Marin, best known for making BioShock 2.
Action | TPP | science fiction | tactical | TPS | 60s and 70s
The Bureau: XCOM Declassified is a bit different look at the popular franchise of strategy games, where players would command an elite alien-fighting squad. This time we get a third-person tactical shooter. This way the developers tried to move the player from a chair of an omniscient commander in the shoes of a single soldier. The game was developed by game 2K Marin Studio, who also created Bioshock 2.
The story offers a look at the origins of XCOM organization that originally was called The Bureau. It was set up by the U.S. government in 1962, when the whole world trembled in fear of an outbreak of a nuclear war. The main task of the XCOM prototype was to protect the citizens of the USA from harmful information coming from the Soviet Union. This objective changed when an extraterrestrial civilization has become the number one threat.
The main enemy of XCOM, and of the whole humanity, is an alien race called Zudjari. To survive, they feed on different planets - finally, their attention was caught by the Earth. Since Zudjari are close to extinction, they use an enslaved alien race, known from XCOM: Enemy Unknown, to fight with humans, however, they themselves also appear on the battlefield as elite units.
Player tries to rescue the humanity as William Carter, who personally leads a three-person team into action. His mission is to reach the places where enemy has been spotted and get rid of the threat by means of force. Although the gameplay mostly consists of shooting aliens, it is important to choose the right tactics. Helpful in this is the third person perspective, a command system, and environmental covers. It is always worth looking out for advanced alien weapons, which can be easily used against their former owners. Usually, the effects such guns have are far different from human weapons and provide invaluable help in battle.
Before going on a mission, you get to choose two team members from characters divided into four classes: the Recon focuses on dealing damage, the Engineer takes care of combat equipment (such as turrets or mines), the Support improves his teammatesí defensive statistics , and the Commando draws the enemy attention to himself. While in combat, you can slow down time and give your companions detailed orders regarding movement, attack, or use of special abilities. It is important to remember that the virtual companions are not immortal. When they get knocked down, you have to help them quickly, otherwise they will die permanently. This is a painful loss, because the team members gain experience levels along with new abilities.
After each mission, you go back to the XCOM headquarters. There you can talk to the staff and choose missions you want to head on. Operations are divided into story-based, minor missions, and dispatch missions performed by your team members. During main missions there are situations when Carter must decide of someone's fate or make other difficult choices.
The Bureau: XCOM Declassified runs on Unreal Engine 3.0. A lot features characteristic of the 60s of last century are visible in the background, while contrasting with science fiction elements.
Contrary to popular trends, The Bureau: XCOM Declassified focuses entirely on the single player, and does not offer any form of multiplayer or co-op play.
Game mode: single player
User score: 7,3 / 10 based on 478 votes.
Pre-release expectations: 8.4 / 10 based on 349 votes.
PEGI rating The Bureau: XCOM Declassified
The Bureau: XCOM Declassified System requirements
Recommended:
Core i5 2.8 GHz
4 GB RAM
graphic card 1 GB (GeForce GTX 560 or better)
12 GB HDD
Windows Vista/7