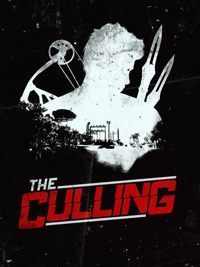 Game mode: single player
Multiplayer mode: Internet
The Culling is a multiplayer action game for PC and XONE inspired by films like The Hunger Games and Battle Royale. The title is developed by Xaviant Games, creators of Lichdom: Battlemage.
Mechanics
In The Culling for PC and XONE we take part in the titular contest, in which 16 players are deployed to one location in order to fight for death, as the survivor wins the competition. There is also a team game mode, in which the victory is secured only if you kill members of other teams.
Each match takes about 20 minutes and during the final stages of the game a poisonous gas builds up with the aim of reducing the area of fighting. Close combat being the most important, the game introduces an extensive fighting model that allows you to attack in many different ways. You can block blows and push the enemies, sometimes directly towards a trap. Among melee weapons there are: blades, bludgeons, axes, and spears. Guns and bows are also available, but they do not overwhelm gameplay because they are difficult to find and ammunition is always very scarce.
Setting traps – snares, remote-detonated explosives, mines, or punji sticks – play a crucial role in The Culling. The fact that matches are short makes players lure others into their traps, as waiting and watching is usually pointless. The game introduces a rich collection of useful items and utilises a simple crafting system.
Before each match you get to choose three - out of dozens – perks that give various bonuses and provide useful skills. All perks are available from the beginning for every player – you do not have to unlock any of them. The game also contains random events with valuable awards, but they are optional to use.
Age Rating
age requirements: 18+
System requirements
PC / Windows
Minimum: Intel Core i3 560 3.3 GHz/AMD Phenom II X4 945 3.0 GHz, 4 GB RAM, graphic card 1 GB GeForce GTX 460/Radeon 5850 or better, 8 GB HDD, Windows 7/8.1/10 64-bit