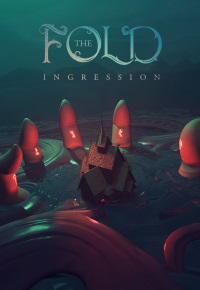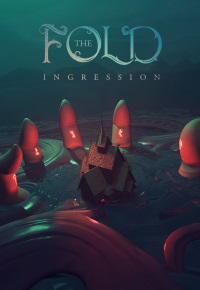 The Fold: Ingression
PC
An FPP action adventure thriller inspired by Norwegian legends and the works of H. P. Lovecraft. The Fold: Ingression puts the player in the role of a Norwegian, facing powers beyond his understanding to discover the secrets held by an old church.
Adventure | FPP | thriller | Cthulhu | indie games | action adventure
The Fold: Ingression

Release Date PC

2023
developer: Audvyr Studio publisher: Fulqrum Games / 1C Entertainment Official website

game language: English
The Fold: Ingression is a thriller action adventure game developed by the independent, one-man Audvyr Studio founded by Stian Willums - co-creator of the bestselling game Through the Woods. The author was inspired by old Norwegian legends and the works of H.P. Lovecraft.
Plot
The main protagonist of The Fold: Ingression is Amund Vreim. With the help of his father, the young Norwegian employed himself in an old stave church in Telemark, southern Norway. Upon arrival, the protagonist discovers nothing is as it seems; the church and its surroundings hide dark secrets, causing the protagonist to wake up in an increasingly stranger world every morning. Amund himself also starts changing, gaining supernatural powers he must use to survive and solve the church's mystery.
Mechanics
The gameplay of The Fold: Ingression is observed from the first-person perspective (FPP). Throughout the game we can traverse the church and its surroundings, but also other mystical locations. During exploration we must carefully look around for clues to shed new light on the unfolding events, as well as to progress the story. We must also be wary, as the sinister force trailing us doesn't approve of our presence in this place. Fortunately, Amund isn't helpless, wielding supernatural abilities granted to him by his stay near the church. He can use them against enemies or during exploration, for example, to open locked doors.
Technical aspects
The Fold: Ingression's visuals are decent enough, not deviating from the standards prevalent in the genre; the atmospheric locations are especially impressive.
Last updated on 30 January 2023
Game mode: single player
Age restrictions The Fold: Ingression: 16+