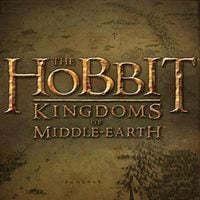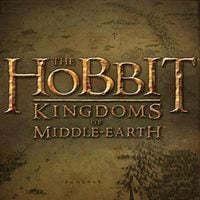 The Hobbit: Kingdoms of Middle-earth
Social strategy game MMO, set in the Tolkiensky Srodmiescie and based on the film trilogy Hobbit. The game focuses on building elves or dwarf cities and competing with other players and fighting with enemy goblins. It is the work of an experienced Kabam studio.
Strategy | fantasy | play for free | The Lord Of The Rings | 2D | MMORTS | MMO | social networking
The Hobbit: Kingdoms of Middle-Earth, released on AND and iOS, was created as an official mobile adaptation of the Hobbit trilogy directed by Peter Jackson. The creation of this production was commissioned by Warner Bros. Interactive Entertainment (owner of rights to games set in Tolkien's Middle-Earth) to an experienced Kabam studio, the creators of, among others, a browser-based The Hobbit: Armies of the Third Age for PC.
Mechanics
The Hobbit: Kingdoms of Middle-Earth is an online strategy with extensive social functions. We start the game by choosing a faction - elves or dwarves. The game takes place in real time and concentrates around the city, which we are slowly expanding with new buildings. We can improve them (by collecting enough resources) to open up more and more options and opportunities for us. The buildings where we recruit troops and heroes (including known and liked characters) are especially important, as the game takes place not only in the city but also on the map of Middle-Earth. Other players are our neighbors - we can form alliances or wage wars in order to achieve the highest possible place in the overall ranking. The land is also inhabited by hostile goblins controlled by artificial intelligence. There are also attractions from the Hobbit book/films, such as the city of Esgaroth, the dangerous Mirkwood or the threat from Smaug the dragon.
Technical aspects
The Hobbit: Kingdoms of Middle-Earth is characterized by a relatively attractive 2D drawn graphic design.
Game mode: massive online multiplayer Multiplayer mode: Internet
App size:
Age restrictions The Hobbit: Kingdoms of Middle-earth: 12+
The Hobbit: Kingdoms System requirements
Additional information:
Internet connection is required
Additional information:
Internet connection is required