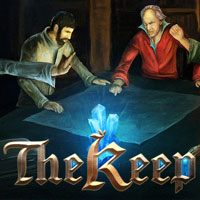 The Keep
Dungeon crawler, in which we travel through the dark dungeons of the fortress to finally defeat the evil sorcerer Watrys threatening the world. The title refers to the classics of the genre, offering demanding gameplay and a dense atmosphere.
RPG | FPP | fantasy | dungeon-crawler | indie games | classic RPG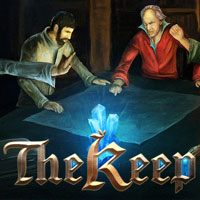 The Keep is an old-school dungeon crawler. Independent Czech studio Cinemax is responsible for the production, which has a number of smaller projects for mobile devices, computers and consoles.
The production was first published on the 3DS handheld in September 2014. In March 2017 the PC version appeared, which, in addition to the changed control, can also boast more beautiful graphics. This edition offers clearer textures, works at higher resolutions, and light effects are more impressive than on a small screen.
Plot
The action of production takes place in a fantastic world, which is threatened by a terrible danger. A daredevil who wants to stop the sinister sorcerer Watras gets into the dark fortress, which is the source of evil. He is not the first to try to do this, but all the heroes died before him. Will it be possible this time to reach a powerful enemy and stop him once and for all?
Mechanics
The Keep refers to the classics of the genre, offering demanding gameplay, during which death is a daily bread. The player's main task is to explore dark dungeons filled to the brim with various enemies, which of course have to be dealt with. The fight takes place in real time and uses gesture control. During the clashes we draw appropriate lines on the touch screen of the pocket or make mouse movements (depending on the hardware platform) to first break the enemy's defense and then hit the task with a powerful blow, preferably in the head. Each opponent requires different tactics and weapons. During the clashes we also support each other with magic - various spells are obtained by combining runes on a special board. The game is demanding, but the creators have prepared three difficulty modes that allow laymen to enter the game. It is worth noting, however, that in each case death is permanent, which means that if we die, we say goodbye to our character forever. Luckily, the state of the game can be saved anywhere. Secrets hidden in the nooks and crannies of dungeons and puzzles are a breakaway from constant combat.
Similar games:
Age Rating
age requirements: 12+
System requirements
PC / Windows
Recommended: Intel Pentium IV 1.6 GHz, 2 GB RAM, graphic card 512 MB GeForce 8800 or better, 480 MB, Windows Vista/7/8/10
Minimum: Intel Pentium IV 1.6 GHz, 1 GB RAM, graphic card 256 MB GeForce 8500 or better, 480 MB, Windows Vista/7/8/10