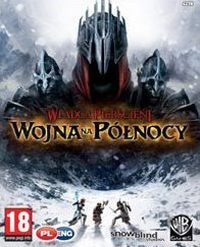 The Lord of the Rings: War in the North
A multiplayer-focused action role-playing game, taking place in the famous Lord of the Rings universe. The game was developed by Snowblind, creators of e.g. the console edition of the legendary Baldur's Gate.
RPG | TPP | fantasy | books | The Lord Of The Rings | co-op | action RPG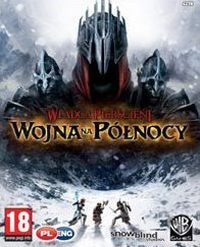 Game mode: single / multiplayer
Multiplayer mode: Internet / split screen, players: 1-3
The Lord of the Rings: War in the North is an action/RPG title, designed primarily for multiplayer gameplay. The game was based on famous novel The Lord of the Rings by English writer and philologist, John Ronald Reuel Tolkien. Behind the game stands Snowblind Studios, known for their work on console hack'n'slash games, such as Baldur's Gate: Dark Alliance and Champions of Norrath.
The story in War in the North is parallel to the events from the novel, only that players take different roles in the fight against the forces of darkness. The game features co-op gameplay for up to three players forming a team who faces Sauron's forces in the northern regions of the Middle-Earth. Players can completely modify not only the appearance of characters, but also their skills and special abilities, along with a wide variety of upgradable weapons.
You can play as elf, human, or dwarf (the races differ in special abilities) who respectively represent three professions: mage, scout, and warrior. For example, dwarves can use extra skills in dungeons Ė e.g. they can see magic runes that mark secret passages. Mages, in turn, have large firepower. In addition to offensive spells (also based on ice magic), they can activate a protective shield and heal their companions. Scouts can become invisible and use stealth attacks, while warriors focus enemy attention on themselves, thus protecting their allies. At the heart of the game lies combat based on use of skills, which you progressively learn along with character development.
During the game, you also collect various items and talk with independent characters. The dialogue system was inspired on the one from Mass Effect series, and is based on choosing the most suitable answers. Your decisions affect gameplay, open access to side quests, and provide information about the extensive world of the Middle-Earth. Despite the wealth of the universe, the game features a lot of characters whom you could never find in the pages of Tolkienís books. It is also noteworthy that Saul Zaentz (the producer of The Lord of the Rings films) helped to recapture the atmosphere of Tolkienís world.
The most interesting aspect of War in the North is multiplayer. The game can be completed solo, with the support of two team members controlled by AI, as well as in online mode, with real players. The experience is aided by character level scaling system and trading items.
PEGI Rating
System requirements
Recommended:
Core 2 Duo 2.4 GHz
2 GB RAM (4 GB RAM - Vista/7)
graphic card 256 MB (GeForce 8600 or better)
10 GB HDD
Windows XP/Vista/7
Internet connection