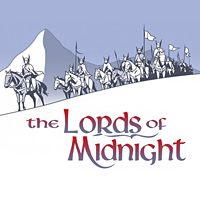 The Lords of Midnight
The Lords of Midnight is a refreshed version of the classic strategy developed for PCs and enriched with RPG elements, which debuted on 8-bit computers in the 80s of the last century.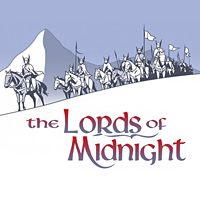 The Lords of Midnight is a remaster of a hybrid combining elements of strategy, RPG and adventure games. The original, published in 1984 for ZX Spectrum, was developed by Mike Singleton, a creator who has also worked on such classics as Midwinter, Starlord or Flames of Freedom. Chilli Hugger Software studio is responsible for the remaster.
Plot
The Lords of Midnight tells a typical epic fantasy story. An evil tyrant, known as Lord Doomdark, brought the whole world to the brink of extinction by causing eternal winter. Our task is to stop it in the name of our kingdom. The Lords of Midnight has a simple plot, and the world in which the action takes place has its own stories and unique cultures. Also, the characters have extensive biographies.
Mechanics
We can play The Lords of Midnight in three modes. The first of them resembles a classic RPG - we lead a team of heroes, whose task is to obtain and destroy the Crown of Ice, a magical artifact, which is the source of Doomdark's power. The second mode is war, in which we have to gather a powerful army and destroy the forces of the tyrant and conquer his fortress. The third and last mode combines the two previous ones - it requires us to manage both the army and the heroes' party. All this is played from the perspective of the ruler and consists mainly of making decisions. To win, it is enough to complete only one of the tasks, e.g. either destroy the artifact or conquer the fortress. Interestingly, Doomdark also has winning conditions. To win, he must first kill Morkin, the son of the most powerful prince among the forces of humankind. His next step is to break up the army of good forces, which he can achieve by conquering the capital of mortals or by killing the prince and thus leading to the end of the covenant.
The Lords of Midnight's gameplay is dynamic and unpredictable. Doomdark's forces attack in different ways, they also react to our actions. As a result, the game can be played many times without the feeling of boredom, constantly discovering new adventures and tactics.
Technical aspects
The remaster of The Lords of Midnight retains the simple graphic style of the original, only sharpening images and introducing support for high resolution. The interface has also been improved, while the storyline and gameplay mechanics remain unchanged.
Similar games:
Age Rating
age requirements: everyone