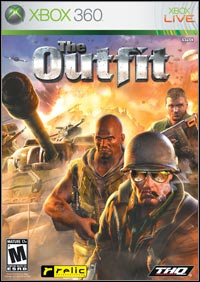 The Outfit
X360
The Outfit is another tactical action game, set in the third person's perspective, which takes the player to the battlefields of World War II.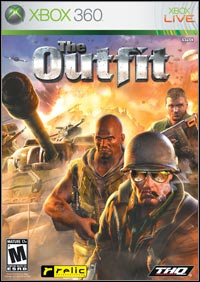 Game mode: single / multiplayer
Multiplayer mode: Internet / split screen

game language: English
game release date for X360:
14March2006
The Outfit is a lethal combination of high action and strategy. Set within war ravaged Europe during World War II, the game takes players behind enemy lines, battling the Nazi War Machine through a variety of larger than life combat missions.
The Outfit allows players the option to choose from three playable squad leader personalities, each with their own specific skills and abilities. With their squad leaders, players will guide two squads of battle-forged soldiers on missions ranging from reconnaissance-and-rescue to search-and-destroy across immensely destructible battlefields. Players can switch between squads at any time and can strategically use squads separately, in tandem or as one super-unit. By engaging in combat with the enemy, players will earn action points that can be used to upgrade their arsenal, order in tanks and many other vehicles, build machinegun nests and anti-tank emplacements or call for air or artillery strikes.
Because of the versatility of Xbox 360, players can experience the cinematic intensity of WWII combat through 12 epic single-player missions or go online with Xbox Live™ for a variety of multiplayer modes, including co-op. Taking gaming to the next generation as an Xbox 360 title, The Outfit is high-definition (16:9, 720pHD) with 5.1 Dolby surround-sound.

Game score 4.3 / 10 calculated out of 136 players' votes.
Expectations before the premiere: 8.2 / 10 calculated out of 2 players' votes.
Similar games:
PEGI Rating
System requirements
Microsoft Xbox 360
Uses: Xbox Live