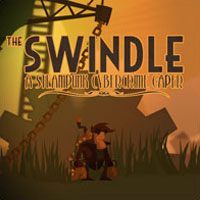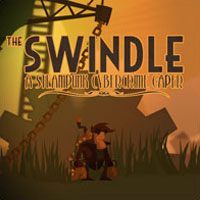 The Swindle
A two-dimensional platform game developed by Size Five Games, mixing steampunk esthetics with cartoon visuals. The players assume the role of a thief breaking into various secure complexes to steal valuables.
The Swindle is an indie game developed by Size Five Games, the creators of Ben There, Dan That, Time Gentemen, Please! and 2D platformer, Privates, released in August 2010.
Just like the previous game of the studio, The Swindle is a 2D platformer. The core of the gameplay consists of running, jumping and shooting. We assume the role of a thief who breaks into various kinds of secure complexes in order to steal valuables hidden therein. As we progress, we gather bigger capital that we can spend on equipment enhancements, including our working main tool – specially modified gloves.
The developers promise that we may reach our objective in different ways and compare The Swindle to Deus Ex, where the way we perform a task is entirely up to us. In The Swindle, we may either stealthily sneak behind the guards' backs and find a hidden entrance or simply play it Rambo-style and just storm the gate, guns blazing. The gameplay is enriched by an advanced physics system.
Game mode: single player
PEGI rating The Swindle
The Swindle System requirements
Minimum:
Intel Core i3 370M 2
4 GHz
4 GB RAM
graphic card 1 GB GeForce 8800/Radeon HD 4850 or better
1 GB HDD
Windows 7/8
Uses:
PlayStation Network
Uses:
PlayStation Network
Uses:
PlayStation Network